Courses and programmes
Looking to deepen your knowledge of chemistry? At MMK, you can immerse yourself in one of our two-year masters' programmes for sustainable or analytical chemistry, or even earn your PhD.
Master's in Analytical Chemistry
Being able to isolate and analyse the chemicals in a sample - and to interpret the findings – is crucial for determining the health of an environmental system, developing sustainable manufacturing techniques that pollute less, or even which athletes deserve a medal.
The Master's in Analytical Chemistry features:
Small class sizes
Strong focus on laboratory work
Problem-based teaching with real life examples
World-class chemists and researchers as teachers
Masters Programme in Analytical Chemistry
Master's in Sustainable Chemistry
Sustainable chemistry is the field that will accelerate and support a shift in industrial production of chemicals, materials and other products towards resource-efficiency with minimal or almost zero pollution. The Master's program in Sustainable Chemistry will equip you with the knowledge on how to assess chemical syntheses and processing routes. You will gain comprehensive understanding on how to design sustainable materials and chemicals and you will above all learn the fundamentals of green and sustainable chemistry.
The master's in Sustainable Chemistry features:
A holistic approach to sustainable and green chemistry issues
Emphasis on critical thinking and project management
World-class researchers and practitioners as teachers
Emphasis on real-life case studies and lab work
Master's Programme in Sustainable Chemistry
PhD Programme
The doctoral programme at MMK corresponds to 4 full-time years of study. There are two parts: course work totaling 60 ECTS and a research project ending in a PhD theses. The thesis is almost always a summary of research presented in a number of scientific journal articles written from your doctoral work.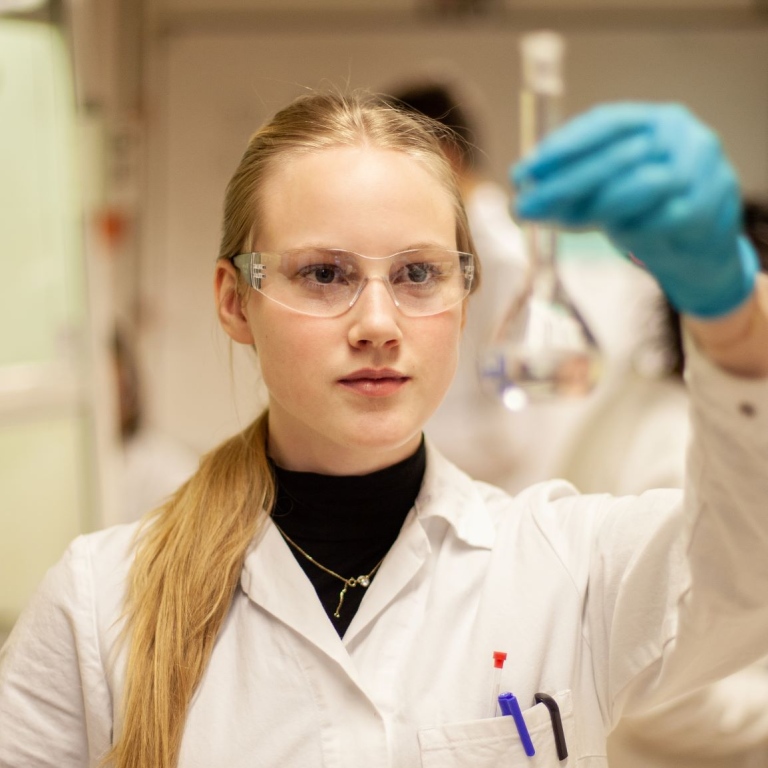 How doctoral programmes are different in Sweden
Doctoral students are admitted to specific research projects and groups. The link below shows PhD positions that are currently available and allows you to subscribe to the listings so you can see when positions are announced (2-4 times/year).
Additionally, doctoral students in Sweden are not treated as students, but are actually full university employees, with employee benefits and a salary. This gives you stability and support, allowing you to concentrate on your research.
Introductory courses for PhD students at the Chemistry section