Five researchers awarded SUBIC time grants
Five researchers receive time grants from Stockholm University Brain Imaging Center (SUBIC). SUBIC congratulate the researchers and encourages other Stockholm University researchers to apply for the next grant in the fall of 2022.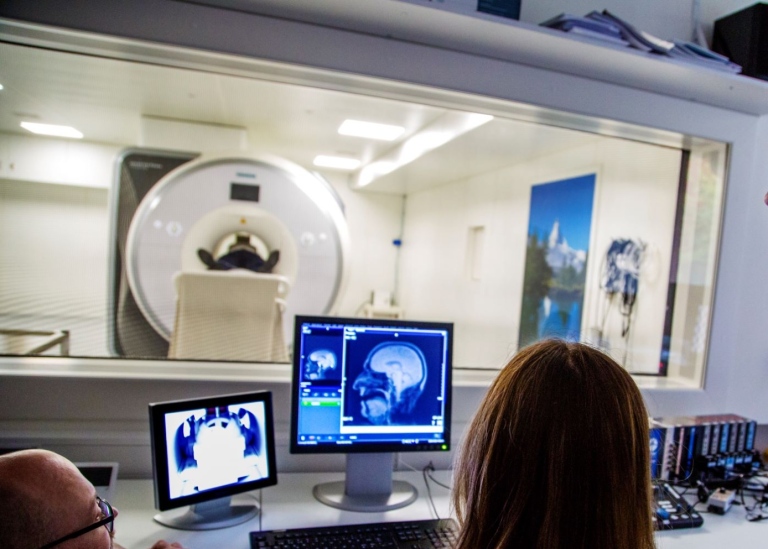 Stockholm University Brain Imaging Centre (SUBIC) is happy to announce the awardees of the time grant of Spring 2022. The grant consists of free of charge access to one of the method platforms SUBIC offers, such as X-ray microscope, magnetic resonance imaging scanner and EEG.
The main purpose of the time grants is to promote usage of SUBIC's equipment among Stockholm University researchers not normally using this type of equipment in their work. The time grants allow users at Stockholm University to either collect pilot data for future grant applications or to collect data for their first complete study using one of SUBIC's instruments.
Five awarded researchers
The researchers awarded the SUBIC grant:
Leonie Balter, Stress Research Institute, Department of Psychology. The neural basis of a sleep-loss induced shift in behavioral control. Instrument: MRI
Helen Coxall, Department of Geological Sciences, Visualizing calcitic fossils in hard limestone and consolidated sediment. Instrument: X-ray
Heinrich Dircksen, Department of Zoology, Atlas of the anatomy of the water flea Daphnia magna. Instrument: X-ray
Heinrich Dircksen's profile page
Mattias Heldner, Department of Linguistics, Vowel quality, pitch and larynx height–Exploring SUBIC's facilities for studies of articulation. Instrument: MRI
Mattias Heldner's profile page
Edouard Pesquet, Department of Ecology, Environment and Plant Sciences, Imaging drought-induced vascular embolism and collapse in whole plants. Instrument: X-ray
Edouard Pesquet's profile page
New announcements this autumn
New time grants will be announced in the fall of 2022. SUBIC encourages Stockholm University researchers to take this opportunity and apply for a time grant that may provide them free of charge access to the method platform of choice as well as limited but needed support in the lab.
Last updated: June 29, 2022
Source: Department of Linguistics