Research project

Digitalising Mental Health Care Access (DiMHA)

This action research project will transform mental healthcare in Uganda. We develop a digital solution to facilitate care and support, and give access to expertise to those most in need. Solutions will be modelled on Swedish systems, but informed by a local needs assessment to ensure relevance in Uganda and user centred care.
Illustration: Chenspec/Pixabay.
This project will make mental health care more accessible to many people in Uganda by providing access to experts and services through digital technology. Uganda, like many other low- and middle-income countries, have acute shortage of mental health expertise and an increasing national mental ill health burden.
There is need for public health promotion focusing on mental health and access to quality psychosocial support, treatment and care. Structural and systemic barriers such as lack of trained personnel and societal stigma towards mental health continue to prevent people from seeking care.
Digital transformation provides an opportunity to overcome some of the existing barriers by making services accessible to many more people. A digital solution will facilitate provision of accurate information, link users from different parts of the country to available services and enable mental healthcare workers to follow up on the progress of their patients. The system will triage users to different support pathways making sure that those who require acute care can access experts without long waiting times. Apart from mental health experts, the system will also involve peer support teams derived from individuals with experience of living with mental health issues.
The long-term aim is to develop a robust one stop digital health portal modelled on the Swedish 1177 Vårdguiden. This will be the first intervention of its kind in East Africa, an opportunity to develop a prototype that can be scaled up across the region in line with the vision of integrated regional healthcare services.
DiMHA is a multidisciplinary collaboration between experts from Sweden and Uganda. The centre SPIDER at the Department of Computer and Systems Sciences, Stockholm University, coordinates the project.
This project will make mental health care more accessible in Uganda by using digital platforms. A tele-mental health service will be set up to improve access to mental health information, psycho-social support by professional mental health workers and peers (people with lived experience of mental illnesses), as well as digital triaging to ensure that those most in need can get access to healthcare expertise.
The solution will be informed by a comprehensive contextual analysis and co-design with users to ensure local relevance. The project will provide a test bed for potential scale up to a programme that can be nationwide or for the entire east African region. Available information indicates that this will be a pioneer project in east Africa, that can provide vital lessons for similar interventions in neighbouring countries which also face similar mental health challenges.
This project is part of a larger initiative called Digital Futures, a collaboration between Royal Institute of Technology, Stockholm University and RISE. It is funded through Digital Futures' diversity and inclusion projects. Digital Futures is a cross-disciplinary research centre that explores and develops digital technologies of great societal importance. It was established in 2020 through funding from the government of Sweden.
Foreseen impact
The project will provide a trusted and accessible source of mental health information as well as timely contact with mental health professionals, leading to better health-seeking for those with mental health problems, early diagnosis and treatment initiation, and overall efficiency of service delivery. It will improve treatment success by making follow up and care continuity more accessible to those in need of ongoing support.
People who are geographically isolated from mental health care centres such as those in rural areas will benefit the most. It is also likely that more young people will engage with/access mental health services through the digital intervention given their affinity for technology. Young people are one of the high-risk groups for mental ill health who are alienated by the highly stigmatized traditional mental healthcare pathway. Thus, digitalizing mental health will improve their access to services.
Overall, users will incur less costs to reach services whereas service providers will also incur less costs by offering digital interventions. Long term impact will be improved mental health and wellbeing as well as contribution to SDG3.
A cross-disciplinary collaboration
DiMHA partnership is composed of a multidisciplinary team to provide the corresponding cross-disciplinary expertise required to realize this ambitious project. DiMHA engages experts based at leading institutions in Sweden and Uganda. The Swedish team are drawn from SPIDER at the Department of Computer and Systems Sciences, Stockholm University, and the Digital Health Department at RISE – Research Institutes of Sweden. The Ugandan team is drawn from Makerere University School of Public Health, Butabika National Referral Mental Hospital and Uganda Cancer Institute (UCI). Other actors will be added during the course of the project. For example, telecommunications service providers will form a key part of the service delivery.
Project managers
Department of Computer and Systems Sciences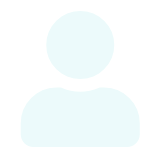 Members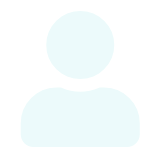 Butabika National Referral Mental Hospital, Uganda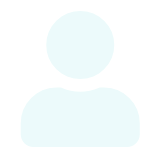 Makerere University School of Public Health, Uganda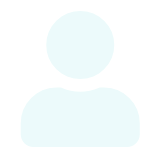 Uganda Cancer Institute, Uganda