Gå till denna sida på svenska webben
Master's Programme in Language Science with a Specialisation in Latin
The programme aims at extending and deepening your knowledge in Latin. It also strengthens your grasp of research methodology, research ethics and your ability to carry out scientific reasoning.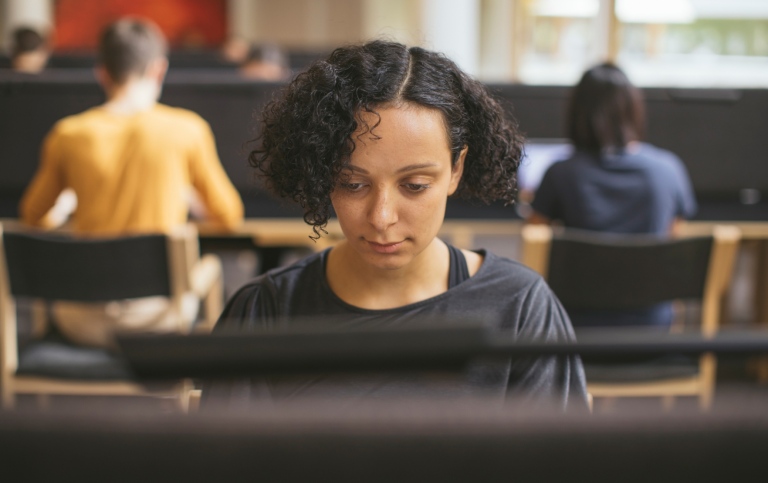 Foto: Niklas Björling
The Master's programme in Language Science with a Specialisation in Latin provides an in-depth two-year course of study that aims to deepen and develop the knowledge in the Latin linguistic area, as well as strengthening the student's interdisciplinary academic knowledge, including ethics, and research methods.
The degree project consists of a thesis that addresses an issue in the field of Latin linguistics. The topic of the thesis is chosen in consultation with a supervisor. The programme, which provides detailed knowledge and skills, may serve as preparation for Third Level studies (PhD level) in Latin linguistics, or for a professional career in connection with language.
Coordinator

María Bernal Linnersand, Deptartment of Romance Studies and Classics
maria.bernal@su.se

The Master's Programme in Language Science is administrated from the Department of Linguistics in collaboration with the language departments at Stockholm Univiersity. Each specialisation has its own coordinator.

Department of Romance Studies and Classics