Gå till denna sida på svenska webben
Environmental Communication
What role does media and communication play in constructing knowledge on climate change and environmental problems?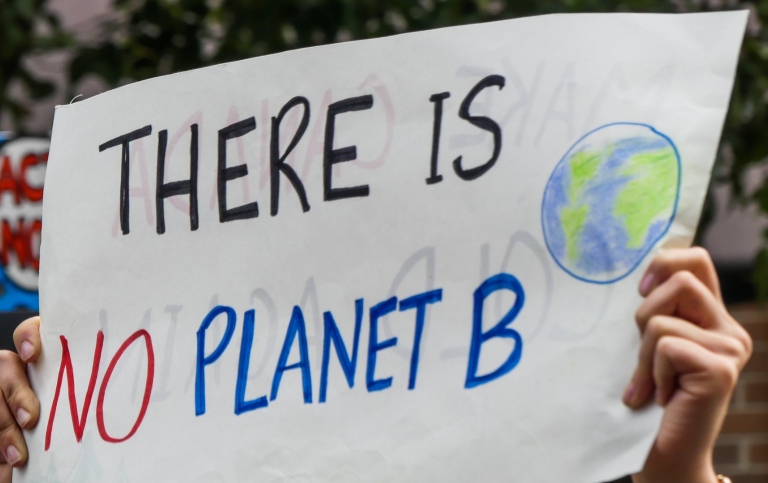 Foto: Anastasiya Modestova / Most Photos
This course deals with the relationship between popular communication, media and the environment from an interdisciplinary perspective that combines humanities and social sciences.
Using an integrative approach that links questions of planetary change and social change with the role of media and communication processes, this course addresses questions of how multiple levels of contemporary mediation (from legacy, mass media and film to social media) convey and construct knowledge and information about environmental problems.
The course builds on a combination of lectures and student-active seminars, including both individual and group assignments.

Teaching format

The language of instruction is English. For more detailed information, please refer to the course description.

Assessment

The course is examined through individually written take-home assignments and a final individually completed essay. For more detailed information, please see the course description.

Learning outcomes

To obtain a passing grade by the end of the course, the student should have acquired;
- basic knowledge on issues and paradigms in the field of environmental communication theories
- basic competence on the relationship between communication, media and the climate issue from interdisciplinary perspectives.
- an ability to critically and independently compare different research perspectives and apply them to various environmental issues and problems.

Grades

Grades will be set according to a seven-point scale related to the learning objectives of the course:

This is a translation of the Swedish original Page 1/2

A = Excellent
B = Very good C = Good
D = Satisfactory E = Adequate Fx= Inadequate F = Fail

c.) Written grading criteria are announced when the course begins. Aforementioned grading criteria are binding.
d.) In order to pass the course, students must receive a grade E minimum on all mandatory assignments.
e.) For each course occasion, at least two opportunities for examination must be offered during the same semester. At least one examination opportunity shall also be given during semesters or years when the course is not offered. Students who receive the grade Fx or F twice by the same examiner are entitled to have another examiner appointed for the next examination, unless there are particular reasons to deny students this right. Such requests should be made to the Department Board. Students with a passing grade (E or higher) may not retake the exam for a higher grade.

The schedule will be available no later than one month before the start of the course. We do not recommend print-outs as changes can occur. At the start of the course, your department will advise where you can find your schedule during the course.

Note that the course literature can be changed up to two months before the start of the course.

Students and researchers come here literally from all over the world and contribute with both knowledge and diversity.

To study at the Department of Media Studies you find yourself between Stockholm City and the Royal National City Park.

Meet our teachers

Course Director for this course is Professor Miyase Christensen.
Professor Christensens research and publications over the past two decades has ranged from the political economy of communications and infrastructure to innovation policy to geopolitics, social shaping of technology, environmental communication and climate change.

She is also co-organizer of the second Crosscuts: Stockholm Environmental Film Festival.

Student Affairs Office Media and Communications Studies

Visiting address

Floor 5 Garnisonen

Karlavägen 104

Office hours

According to agreement

Phone hours

Monday 13:00-14:30 Tuesday 13:00-14:30 Thursday 13:00-14:30

Irregular office hours

Closed December 23- January 2.

Student Counsellor Journalism and Media and Communication Studies

Office hours

According to agreement

Exchange and Alumni Coordinator