Contact
If you have any questions please don't hesitate to contact us.
Climate answers by scientists
The Bolin Centre receives climate-related questions from different parts of society. The centre represents a unique combination of knowledge. We want to be accessible and offer scientific answers.
Contact Climate Research School
Study coordinator
Maria Carmen Prieto Hierro
Research engineer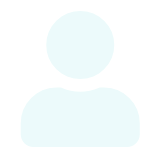 Visiting address

Room T314

Svante Arrhenius väg 8
A contact list over all our researchers:
Contact us
If you have any questions please contact our coordinator at bolin@su.se.
Last updated: June 14, 2023
Source: Bolin Centre for Climate Research