New ERC grant to study the lives of children and grandchildren of refugees
A lot is known about the inequalities experienced by refugees, but much less is known about their children's lives. Ben Wilson, a post-doctoral researcher at the Stockholm University Demography Unit (SUDA), Department of Sociology, receives a new ERC Starting Grant to study the inequalities that are faced by the children and grandchildren of refugees living in Sweden.
"More than 2.5 million refugees have been granted residence in Europe over the last ten years and their long-run adaptation is a fundamental societal challenge," said Ben Wilson when we spoke to him this week. "The idea of this project is to set the foundation for future research on the descendants of refugees."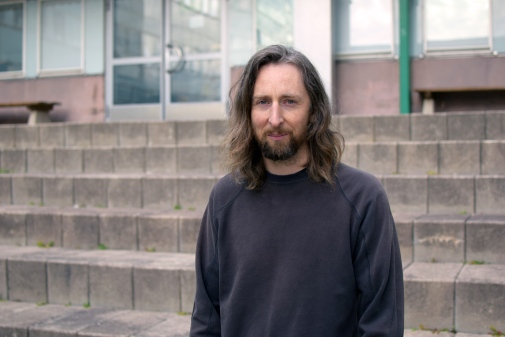 The interdisciplinary project – A Better Life for the Children of Exile: Intergenerational Adaptation of the Descendants of Refugees (REFU-GEN) – is the first comprehensive holistic study of the descendants of refugees. It is funded with 1,4 million euros over five years and sets out to compare four domains of life for descendants of refugees: (1) their education, income and employment, (2) their family formation, (3) where and how they live, and (4) their health.
Unlike most countries, Sweden has both high quality register data that can be used for research and a significant number of descendants of refugees who can be studied longitudinally from birth to adulthood. The researchers will use cutting-edge research methods to analyze longitudinal data for the whole population of Sweden from 1968-2019.
"At the moment, Sweden is the only case study that we can analyze in order to understand the inequalities that are faced by the children and grandchildren of refugees, on a large scale and over time," said Ben Wilson. "You can only evaluate long-run integration by understanding the lives of the second or even third generation."
Previous isolated studies suggest that children of refugees face greater challenges than the children of other immigrants. For example, they are more likely to experience trauma and psychological stress.
"The more we know about the life trajectories of refugee's descendants who are now adults, then the more we will be able to help the children of recently arriving refugees, especially those who are growing up in Sweden," said Ben Wilson. "The knowledge generated by this project will therefore be important for policymakers, politicians, and society."  
Links with Ben Wilson's other projects
This REFU-GEN project has several links with Ben Wilson's other project about the children of immigrants, Exposure to Swedish society and immigrant integration: The family formation of immigrants who arrive as children, funded by the Swedish Research Council (VR).
"The idea of my VR-funded project is that age of arrival, and where they grow up, is important for childhood immigrants' family formation, because their exposure to Swedish society will vary depending of these factors," said Ben Wilson. "We ask the question: Are you more likely to behave differently from the children of Swedish-born parents if you arrived as a teenager, than if you arrived earlier in your childhood?"
Family formation includes factors like types of partnership, age differences between partners, and the age when people become parents for the first time.
Like the ERC project, this project also uses whole-population geo-coded data and was inspired by Ben Wilson's PhD project.
"Methods are a crucial part of research"
"I became an academic because I wanted a job that was useful to society," he said.
Long before that, his career began in civil engineering, but he soon realized that he was "more interested in people than concrete". While working as an analyst, he took a BSc in Psychology at the Open University, the institution that pioneered distance learning in the UK.
"I remember going on the train to work, reading psychology, and really enjoying writing essays. I also did a summer school for research methods and had always been fairly good at statistics, so it was nice to see that you could use statistics to do useful research."
He then started working for the Office for National Statistics in the UK.
"I really enjoyed that, in particular working on demography, because it was really interesting to understand the big picture."
Ben Wilson studied a PhD in Demography at LSE where he researched the fertility of immigrants and their descendants.
"During my PhD I really fell in love with methodology," he said. "Methods are a crucial part of research. The quality and integrity of your findings is always improved by better methods, like my supervisors Wendy Sigle and Jouni Kuha used to say. This is one of the things I'm aiming for in my ERC-project, for example through the use of cutting-edge methods for causal inference."
The article was published 2020-09-03
Last updated: August 30, 2022
Source: Department of Sociology