Support for students with disabilities
As an enrolled student with a documented disability – regardless of whether you are studying at bachelor's, master's or PhD level – you can apply for special pedagogical support in connection with your studies at Stockholm University.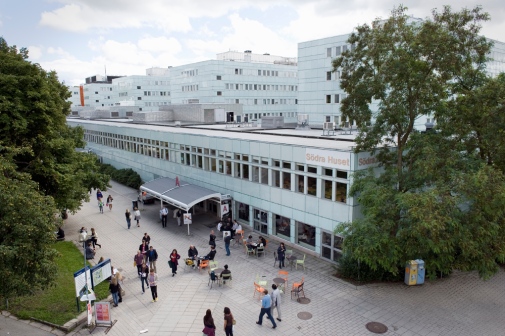 The assessment of support that may be required is made individually, taking into account your abilities and disabilities in relation to the curriculum of the studies you have chosen.

Please note that we cannot assist you with transport service, technical equipment, medical assistance or aids and assistance outside the university setting. This support is the responsibility of the Social Welfare System in the municipality of your residence. Please contact the municipality before you apply to the University. The contacts for people living in the central area of Stockholm is kc.funktionsnedsattning@stockholm.se.

If you are coming to Stockholm as an exchange student you should contact the disability coordinator and/or the international office at your home university regarding the possibility of applying for an extra ERASMUS grant to cover possible costs for support during the exchange. This must be done well ahead of your departure for Stockholm.

You are also advised to contact the study counsellor at the department where you wish to study well ahead of time, as well as the coordinator of your exchange programme, in order to get help with planning your studies at Stockholm University.

On this section of the University's website, you can find information about which type of support you can receive, things that you should consider, and how you apply for support.
The University's policy on support
Stockholm University's policy on support is based on Sweden´s Discrimination Act (SFS 2008:567). The law stipulates that it is prohibited to discriminate against a student or an applicant on the basis of disability, and that the university or other higher educational institution is responsible for actively promoting equal rights and opportunities for students.
What is a disability?
In the Discrimination Act (SFS 2008:567) disability is defined as: a permanent physical, mental or intellectual limitation of a person's functional capacity that as a consequence of injury or illness existed at birth, has arisen since then or can be expected to arise.

Stockholm University's team of disability coordinators offers advice and guidance to students with a wide range of conditions:

• Specific learning difficulties such as dyslexia, dyspraxia, dyscalculia, attention deficit disorders
• Autistic spectrum disorder
• Mental health issues
• Sensory impairments
• Long term medical conditions