Gå till denna sida på svenska webben
Methods and Concepts in Molecular Life Sciences
In this course you will learn about basic and advanced techniques in Molecular Biology and apply some of them. You will also encounter the changes in our view of biological systems from the molecular to the organismic and ecological level.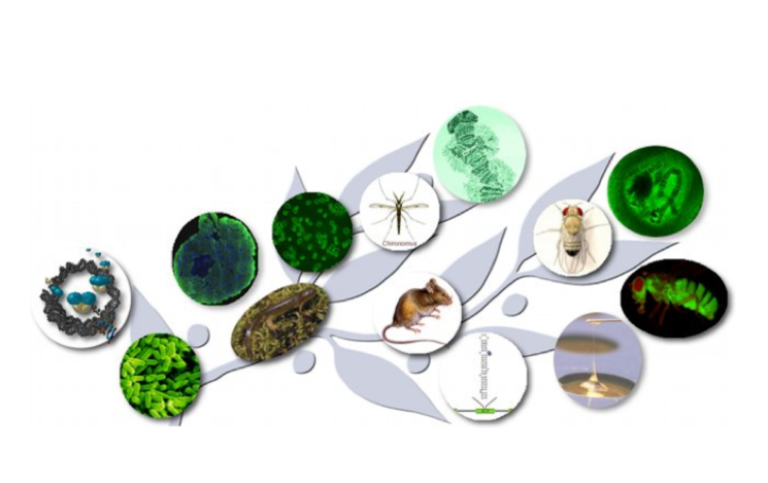 Picture by Marie Öhman
This course is suitable for those who want to use molecular techniques to tackle biological problems. It deals with methods and concepts used to explore and map the structure and function of bacteria and eukaryotes. Theoretical foundations and research applications are presented. You will learn about Cryo-electron microscopy, ancient DNA and gene-modifying methods and encounter several model species including plants, flies, yeast and even more exotic organisms such as Dictyostelium. During a comprehensive lab exercise, you will perform a genetic screen on yeast cells, extract and sequence the DNA of your own yeast mutants using next-generation sequencing (NGS). Finally, under the close supervision of computational tutors you will perform advanced bioinformatics to identify and characterize the mutations of their particular yeast strain.
The course is given during the period March-June.

Teaching format

The course contains lectures by active researchers on modern concepts and methods in Life Sciences, group discussions of methods, a presentation of key papers and a practical project that includes screening and bioinformatics.

Learning outcomes

A list of the learning outcomes can be found in the syllabus. Please find the link to the syllabus on the right side of this page.

Assessment

The practical part has to be passed, the theoretical part consists of a written exam and a case study, which are graded based on a 7-grade scale.

Examiner

Questions can be sent to Stefan Åström, stefan.astrom@su.se.

The schedule will be available no later than one month before the start of the course. We do not recommend print-outs as changes can occur. At the start of the course, your department will advise where you can find your schedule during the course.

Note that the course literature can be changed up to two months before the start of the course.

Wilson & Walker: Principles and Techniques of Biochemistry and Molecular Biology. 8:th ed. 2018. Cambridge Press. ISBN 9781316614761.

Student office

Visiting address

Arrheniuslaboratory, room E315

Svante Arrhenius väg 20C

Office hours

Mon-Thur: 13.00-15.00

Study counsellor for basic level

Visiting address

Arrheniuslaboratory, room E315d

Svante Arrhenius väg 20 C