Gå till denna sida på svenska webben
Master's Programme in Language Science with a Specialisation in Baltic Languages
The programme aims at extending and deepening your knowledge in Baltic Languages. It also strengthens your grasp of research methodology, research ethics and your ability to carry out scientific reasoning.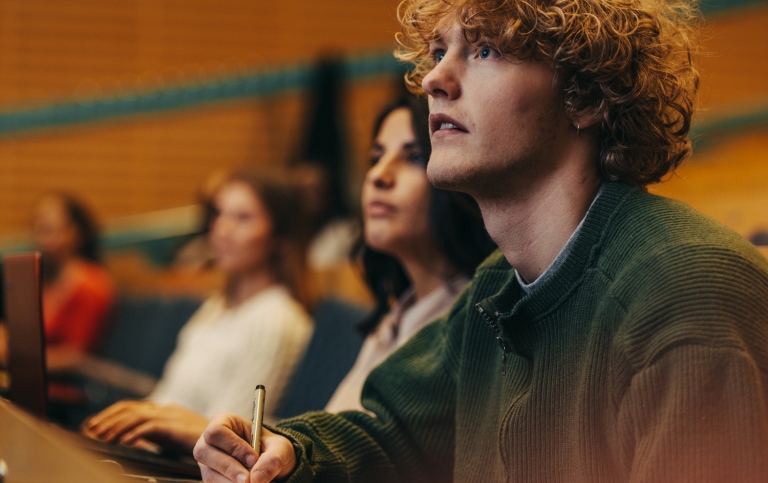 Foto: Viktor Gårdsäter
Application for autumn 2023:
Please note that you may have to switch semester to get the the correct application information (to the right on desktop, further down the page on tablet or mobile phone).
The Master's Programme in Language Sciences with a Specialisation in Baltic Languages (Latvian or Lithuanian) provides an in-depth two-year course of study of the core areas of Baltic linguistics: phonology, syntax, and semantics, with optional courses in, for example, sociolinguistics and language contacts. It also provides interdisciplinary perspectives through studies in Baltic cultural, literary and social history. You will be trained in independent and critical work on linguistic issues, and you will improve your competence in the analysis of language data. The programme aims to extend and develop your grasp of your chosen field of study, as well as to strengthen your inter-disciplinary knowledge in areas like scientific theory, ethics and research methodology.
Your work with the master's thesis will develop your ability to conduct a linguistic investigation, analyse and discuss your observed data, and produce a scientific text in English, German, Swedish, Latvian or Lithuanian. The programme, which provides detailed knowledge and skills, may serve as preparation for Third Level studies (PhD level) in Baltic Languages, or for a professional career in connection with work in translation companies.