Gå till denna sida på svenska webben
Land, people and power in Latin America and the Caribbean
The course deals with one of the most intimate relations established by humans - between people and land. It addresses that relation throughout Caribbean history, from pre-Columbian to post-colonial times. It does so based on the main gears of that relation - power. Urban-rural, centre-periphery and continuity-change are other dimensions that come into play.
This course is at a Bachelor's level. It is always offered during the spring semester and is compulsory for students who follow the Bachelor program in Latin American Studies, but can also be taken as a free-standing course. Teaching takes place in English. You can read more about this course below.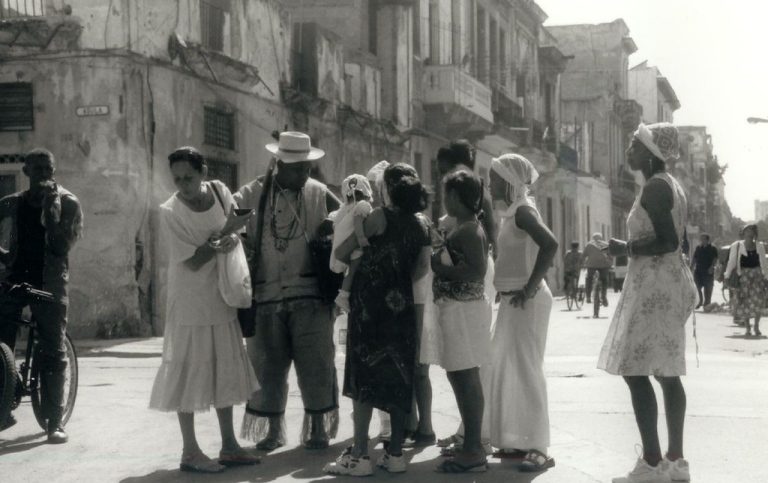 Foto: "Havana people" by Ahron de Leeuw with CC BY 2.0
Teaching format

The teaching takes place either on-campus or at a distance (web-based teaching with real-time lessons) according to indication for each edition of the course, and consists of lectures and seminars. Some compulsory elements may be included in the course. All the teaching is in English. The course can also be offered in certain semesters as a reading course, where the learning is based on the student's reading. In this case, the student can meet the examiner on at least one occasion and have email contact. For information on which form of teaching is relevant for each semester, please refer to the Department's website. This information will be available no later than one month before the course starts.

Assessment

The course is examined through 2 to 5 written assignments, all of them in English. Assignments must be written and presented in your own words and based on your own reflections on the subject, showing a personal and critical approach to the subject. Quotations from the reference literature that illustrate your reasoning must be stated correctly with quotation marks and the source. For general information about cheating and plagiarism, see also Stockholm University's rulebook on rules for examinations and guidelines for disciplinary matters at Stockholm University.

Examiner

Andrés Rivarola

The schedule will be available no later than one month before the start of the course. We do not recommend print-outs as changes can occur. At the start of the course, your department will advise where you can find your schedule during the course.

Note that the course literature can be changed up to two months before the start of the course.