Research school
The Climate Research School (CRS) is a research school that spans over several departments and research areas within Stockholm University and the aim is to establish a common platform for climate research.
In short, the CRS organizes, coordinates and administrates interdisciplinary climate related courses for PhD students and organize activities and events that promote networking between PhD students within the Bolin Centre. CRS also give financial support allowing PhD-students to participate in conferences, field courses and workshops. Members of the CRS will also have the opportunity to enter the popular Bolin Centre Mentoring System.
To strenghten the climate research CRS is collaborating with ClimBEco at Centre for Environmental and Climate Science (CEC) at Lund University. This widens the possibility to participate in courses and workshops.
PhD courses
Below you will find a series of relevant courses for the students of the research school and offered at different departments.
Department of Meteorology
MO8001 Meteorology I 15 hp
MO8002 Meteorology II 7.5 hp
MO7003 Global Climate System 15 hp
MO7013 Biogeochemical cycles 7.5 hp
MO7019 Statistical methods for climate science 7.5 hp
MO8007 Numerical Methods in Atmospheric Sciences and Oceanography 7.5 hp
MO8014 Atmospheric Chemistry in a Changing World 7.5 hp
MO8008 Remote Sensing in Atmosphere and Ocean 7.5 hp
MO8004 Modelling of Large-Scale Circulation in Atmosphere and Ocean 7.5 hp
MO8005 Mesoscale Meteorology 7.5 hp
MO8009 Geophysical Fluid Dynamics 7.5 hp
MO8010 Turbulent Boundary Layers in the Atmosphere and Ocean 7.5 hp
MO8011 Cloud micro – and macrophysics 7.5 hp
MO8013 Physical Oceanography 7.5 hp
Department of Physical Geography
GE7063 Global Climate and Environmental Change 15 hp
GE7076 Quaternary Climate and Environmental Reconstructions 15 hp
GE7091 Climate Model Simulations 7.5 hp
GE7089 Geographic Analysis and Visualization in GIS 15 hp
GE7079 Polar and Alpine Environments and Climate Change 15 hp
GE7073 Methods in Physical Geography and Quaternary Geology 15 hp
Department of Geological Sciences
GG7022 Paleoclimatology 7.5 hp
GG7008 The Ocean's role in the Climate System on Geological Time Scales 7.5 hp
GG8021 Climate Change Throughout Earth's History 15 hp
GG5007 Digital Processing of Geoscientific data 7.5 hp
Department of Environmental Science
MI7014 Large-scale Challenges to the Climate and the Environment 15 hp
MI7016 Atmosphere, Biogeosphere and Climate Change 15 hp
MI7017 Environmental Biogeochemistry 7.5 hp
MI7022 Atmospheric Chemistry and Physics 7.5 hp
MI7023 Laboratory Methods in Environmental Science 7.5 hp
MI8021 Environmental Field Studies 7.5 hp
MI8025 Decision-making and environmental risks 7.5 hp
MI8026 Aerosols, Clouds and Climate 7.5 hp
MI7025 Data Analysis and Model Evaluation Tools in Environmental and Climate Science 7.5 hp
Department of Biology Education
BL8008 Science in Biological Research and Investigation 7.5 hp
BL7053 Ecological and evolutionary responses to climatic variation 15 hp
Department of Meteorology, Stockholm University
Courses in e-Science Education (*SeSE funded by SeRC and eSSENCE)
Different workshops
-------
*SeSE – National Swedish e-Science Education graduate school
SeRC – Swedish e-Science Research Centre
eSSENCE – Strategic collaborative research programme in e-Science
Participation support for CRS PhD students
The Climate Research School (CRS) provides financial support to their PhD students to participate in climate related conferences and courses.
There are two calls per year with deadlines March 1 and October 1.
To apply for support you need to be:
Further information is found in the word document
Application form for participation support (1412 Kb) . If applying, fill it in and send it to bolincrs@su.se and state "CRS support + your name" in the subject heading.
For questions, please contact: bolincrs@su.se
Study coordinator
Maria Carmen Prieto Hierro
Research engineer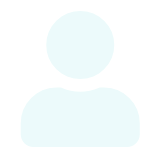 Visiting address

Room T314

Svante Arrhenius väg 8
Last updated: September 22, 2023
Source: Bolin Centre for Climate Research