Study visit from Mörbyskolan at DBB
On April 3, students in year 8 from Mörbyskolan visited the Department of Biochemistry and Biophysics.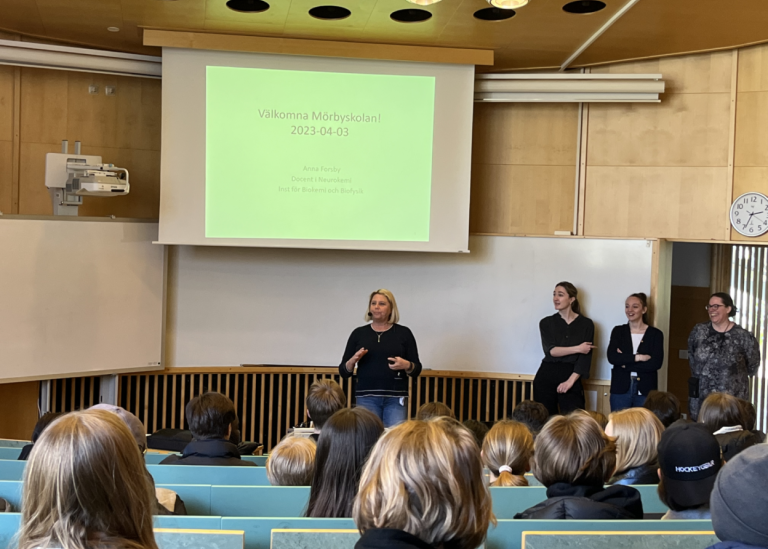 The students, interested in neuroscience, got to see various examples of how the brain can be studied. Together with Docent Anna Forsby and Docent Anna-Lena Ström, the students learned what happens in the brain when you fall in love, they studied tissue sections of the brain under a microscope, examined the parts of the brain in models and visited the cell culture laboratory to see living nerve cells. The students also visited SUBIC, Stockholm University Brain Imaging Center, where, among other things, they got to see brain imaging "live" in a magnetic camera.
Last updated: May 9, 2023
Source: DBB