Find us
The Department of Biochemistry and Biophysics is mainly located in the Arrhenius laboratory at the Stockholm university Frescati Campus. A number of our research groups are also located at the Science for Life Laboratory in Solna.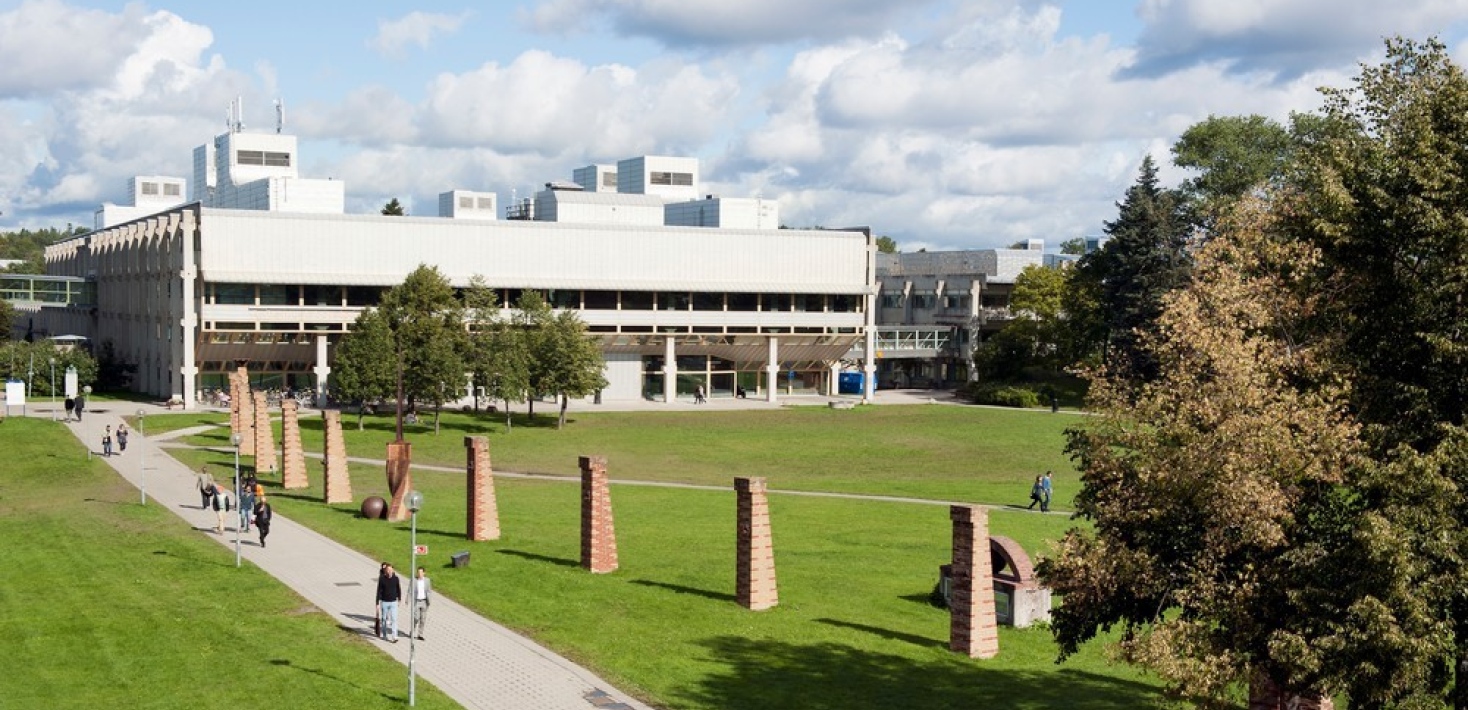 Visiting address: Svante Arrheniusväg 16 C
How to get to here
Metro:
From the central station in Stockholm (T-centralen), take the red line northbound to Mörby Centrum and get off at the station "Universitetet". The journey takes about 10 minutes.
Roslagsbanan:
Take the north bound train, get off at the station "Universitetet".
By bus:
Take bus numbers 50, 540, 608 and 670 and get off at the station "Universitet".
By car:
East side of Roslagsvägen, if using sat nav or similar, type in "Frescatihallen" and you will get to the nearest parking lot.
Directions to DBB
If you are coming from the metro station or the bus square, take the middle walkway from the piazza. There is a sign in Swedish, pointing you towards "Arrheniuslaboratorierna" and Svante Arrhenius väg. Follow the walkway straight ahead until you reach the concrete building (see picture below). The walk from the metro normally takes about 5 minutes.
Directions SciLifeLab
Directions to KRC
Directions to KRC – the National Resource Center for Chemistry Teachers (the page is in Swedish)
Last updated: March 30, 2022
Source: Department of Biochemistry and Biophysics