Gå till denna sida på svenska webben
Introduction to Drama in Education
This course is an introduction for students who want to apply drama in various educational settings. For the summer 2022 the course is given in English.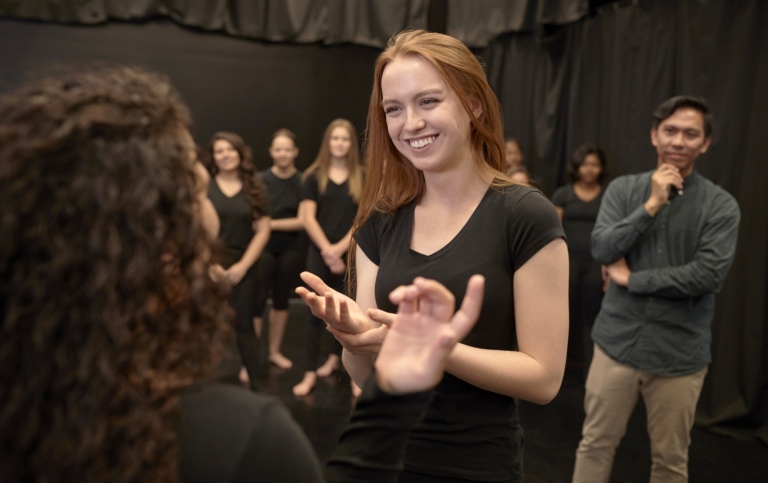 Photo: Mostphotos
The course is based on creative, interactive drama work, reflection on participants' learning, and aspects of applying drama in various situations and contexts. During the course, theory of applied drama and subject specific didactics are interwoven.
The course deals with:
improvisation excercises
verbal and non-verbal communication
theories and practices of play and drama
Information for admitted students summer 2022
Before you can start your studies, you need to activate your university account and register at your course.
You have to register to confirm and keep your place at the course.
The online registration is open 16-22 May.
1. Activate your university account
Once you have registered, you will have access to Athena, the collaboration platform. You can log in to Athena with your university account:
Once the course has started, the online learning platform Athena is used for information, assignments and submissions.

Teaching format

Instruction is given in the form of lectures, seminars, enacting drama work and reflective group work.

Participation in seminars and creative activities, individually and in groups, and participation in presentations/practical examinations are integrated aspects of the teaching, and therefore mandatory.

Assessment

The course is examined by a written essay, in English or in Swedish.

Examiner

The schedule will be available no later than one month before the start of the course. We do not recommend print-outs as changes can occur. At the start of the course, your department will advise where you can find your schedule during the course.