Gå till denna sida på svenska webben
Master's Programme in Language Science with a Specialisation in French
The programme aims at extending and deepening your knowledge in French. It also strengthens your grasp of research methodology, research ethics and your ability to carry out scientific reasoning.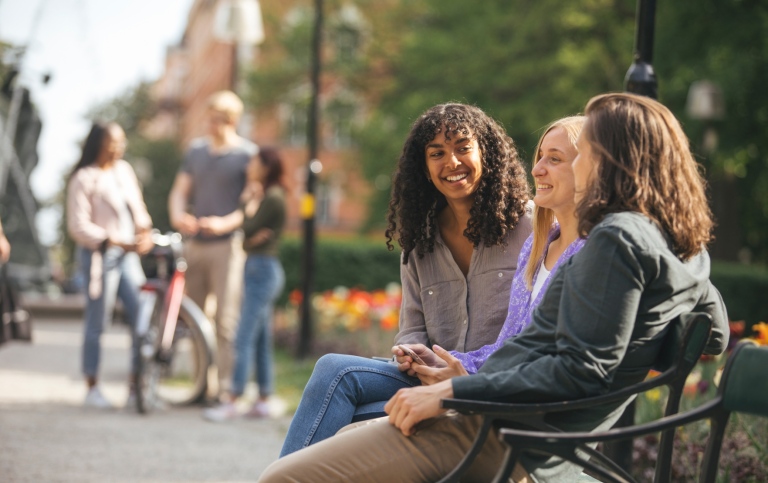 Foto: Niklas Björling
In addition to taking the faculty-wide courses which are obligatory in the Linguistics programme – philosophy of science, research ethics, academic English – and the obligatory training of your academic language skills in French in both speech and writing, you will choose the area and courses for your linguistic specialization, connected to the Department's research profile: philology (history of language and critical editing of texts), acquisition of French as a second or third language, conversational and discourse analysis of French on television/radio and in the press, and translation studies (contrastive approaches to French-Swedish).
Year 1

Semester 1

Language in Use, 7.5 ECTS credits
Scientific Methods and Research Ethics, 7.5 ECTS credits
Romance Languages' Development from Latin, 7.5 ECTS credits
French Linguistics and Discourse Analysis, 7.5 ECTS credits

Semester 2

Language Contact, Multilingualism and Minorities in the Romance-Speaking World, 7.5 ECTS credits
Second Language Acquisition: Romance Languages, 7.5 ECTS credits
Elective courses amounting to 15 ECTS credits

Year 2

Semester 3

Skill training courses amounting to 15 ECTS credits
Elective courses amounting to 15 ECTS credits
The course English for Academic Research, 7.5 credits may be taken either as a skill
course or an elective course

Semester 4

French, Independent project for the Degree of Master, 30 ECTS credits

Coordinator

Anna Gudmundson, Director of Studies
anna.gudmundson@su.se
08-674 72 67

Department of Romance Studies and Classics

The Master's Programme in Language Science is administrated from the Department of Linguistics in collaboration with the language departments at Stockholm Univiersity. Each specialisation has its own coordinator.