Gå till denna sida på svenska webben
Master of Laws (LL.M.) (60 credits) in European Economic Law
The one-year master programme in European Economic Law (EEL) is an internationally renowned legal degree with a twenty-year history and a large community of alumni, many of them having prominent positions at European institutions, academic centres and law firms.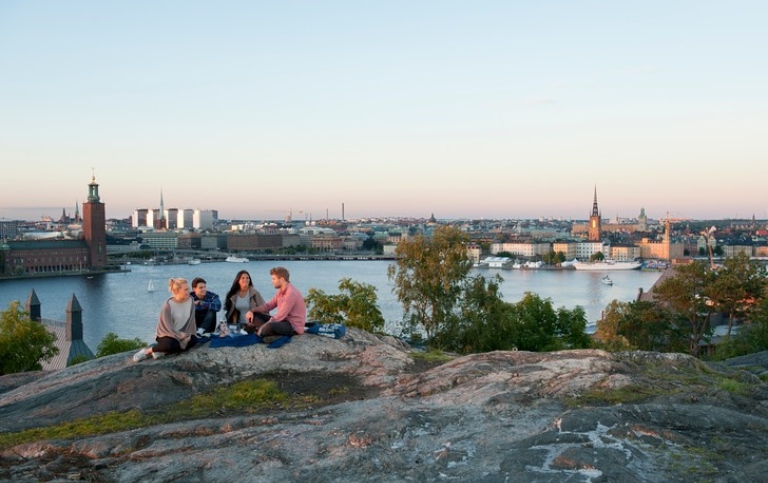 Photo: Eva Dalin/Stockholm University
The principal object of study in the Master programme in European Economic Law is the legal system of the European Union, approached from an Internal Market perspective. Apart from advanced level knowledge in substantive European economic law, the education gives students a theoretical and methodological foundation for further independent research, development and other qualified
work within this area of law.

Led by significant professors and researchers
The courses are taught by leading professors and researchers at Stockholm University, by internationally renowned guest professors, judges and advocate generals from the European Court of Justice, as well as leading Swedish practitioners. Our objective is to enhance your ability to analyse, solve problems and think independently; qualities that are required in advanced international careers. To achieve this objective, we employ a rich variety of teaching methods, in which active student participation is the key.

The programme is a full-time course of study and requires active participation.
The programme consists of four courses of 15 credits: three of the courses are compulsory and one is anelective specialisation course.

The programme opens with a mandatory course in Advanced European Economic Law (15 ECTS), devoted to issues of constitutional and methodological character. This course is followed by an elective specialisation course (15 ECTS), where students are given the opportunity to broaden and deepen their knowledge in one of three cutting-edge areas of European Economic Law:

EU Competition Law
The Digital Internal Market and its Social Dimension
EU Banking and Financial Law

In relation to the compulsory introductory course, this second course allow students to expand their knowledge of both the particular subjects and the relevant methodologies.


During the second term students take a course in Legal Methods in Research and Practice, where they develop skills in applying European legal methods through participating in a EU Moot Court and through interactive seminars and research workshops. The programme concludes with a master thesis on a selected topic of EEL.

Year 1

The Master programme consists of the following courses:


The courses content, scope, teaching and examination methods are described in the respective courses' syllabus.