Gå till denna sida på svenska webben
Marine Ecosystem Dynamics
To counteract known and future environmental problems, knowledge of ecological interactions and effects of human activity is needed. This course provides a broad overview of the theoretical, practical and applied aspects of ecosystem dynamics in the marine environment.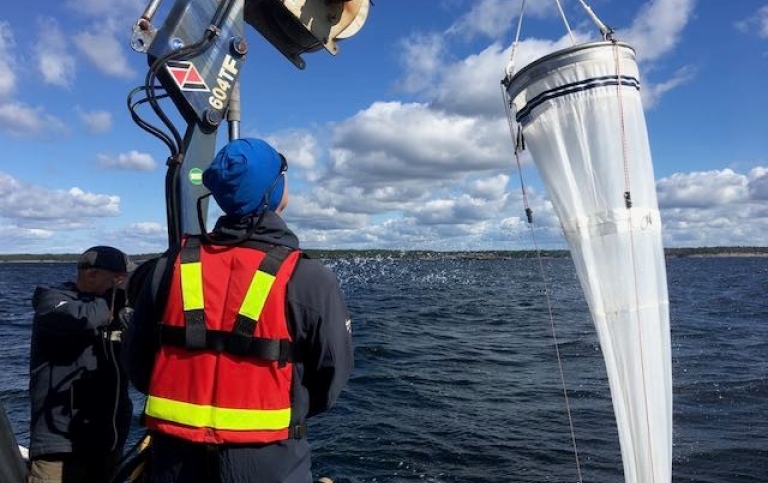 Photo: Monika Quinones Winder
On this course central concepts will be considered using the Baltic Sea at the Askö laboratory and the North Sea at the Tjärnö laboratory as specific examples. Processes central in coastal and open water environments will be a focus, including marine environmental monitoring and practical applications.
An overarching goal is to provide insights about the theoretical frameworks and the research processes that are used to understand and manage marine ecosystems.
Teaching format

The format of the course will be a project-based learning approach with few formal lectures. You will work on projects individually and as a group together to define the project questions, gather the required data and background information, interpret and synthesize the results. You will gain experience in how to gather scientific information and how to communicate the information orally to others in the course, in presentations and in written reports.

The course includes teaching at two marine field stations. The first field stay will be at the Baltic Sea Askö laboratory, south of Stockholm. The second field stay will be on the Swedish west coast, the Sven Lovén Centre at Tjärnö.

Read about Tjärnö Marine Laboratory

Assessment

Students will be evaluated based on the presentation of project work, report writing and written examination.

Examiner

Monika Quinones Winder
E-mail: monika.winder@su.se
Phone: +46 709 988 566

The schedule will be available no later than one month before the start of the course. We do not recommend print-outs as changes can occur. At the start of the course, your department will advise where you can find your schedule during the course.

Note that the course literature can be changed up to two months before the start of the course.

No mandatory course literature.

Student office

Visiting address

Arrheniuslaboratory, room E315

Svante Arrhenius väg 20C

Office hours

Closed for the summer June 22nd till August 13th

We check info.big@su.se all summer

Irregular office hours

Staff meeting May 15th CLOSED before lunch

Study counsellor for advanced level

Visiting address

Arrheniuslaboratoriet, room E315

Svante Arrhenius väg 20 C