Gå till denna sida på svenska webben
Swedish History of Ideas
The course is an introduction to some important ideas and thinkers in Swedish history, from Sweden's position as a great power in the 17th century until the Welfare state in the 20th century. Included are such topics as Linneaus, Swedish conceptions of nature and Strindberg.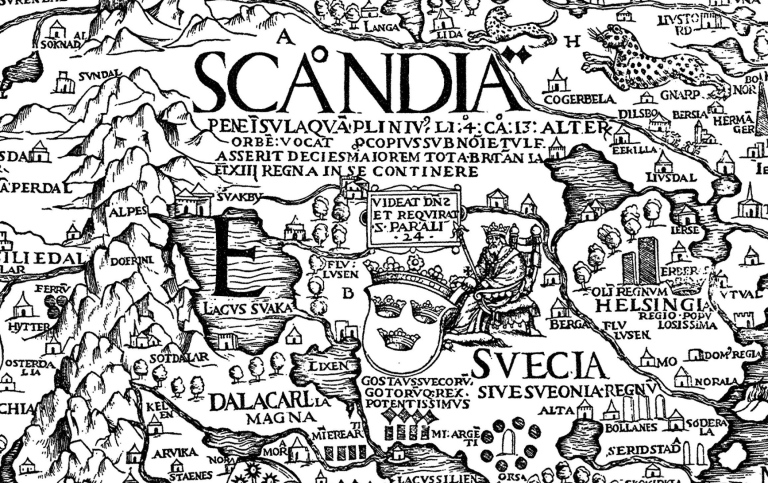 Detail from Olaus Magnus Carta Marina, 1539. James Ford Library. Wikimedia Commons
The course is designed to provide an initial orientation of some important themes in Swedish history of ideas from the Early Modern period onwards.
Teaching format

The course is based on a series of lectures or seminars addressing those themes, and on preparatory reading.

Assessment

Course examination is written and/or oral.

Examiner

Spring 2023

Annika Berg
Karin Dirke
Linn Holmberg
Martin Wiklund

The schedule will be available no later than one month before the start of the course. We do not recommend print-outs as changes can occur. At the start of the course, your department will advise where you can find your schedule during the course.

Note that the course literature can be changed up to two months before the start of the course.

Study Councellor History of Ideas, Literature and Theatre and Performance Studies

Visiting address

Manne Siegbahn Buildings, A

Room: 256

Contact your Study Counsellor via email.

Students Office

Visiting address

Manne Siegbahn Buildings, A

Room: 260

Frescativägen 24E

Office hours

Tuesdays, 14-16, and Thursdays, 09:30-11:30

Phone hours

Phone Hours: Tuesdays and Wednesdays 13:30-15:30

Irregular office hours

Tuesday May 23: Open 14-15.30