Gå till denna sida på svenska webben
Journalism and Populism/Nativism
The course deals with the relationship between contemporary journalism and what has been defined as "populist" and "nativist" twists in modern politics.
Information for admitted students Spring 2022
Congratulations! You have been admitted at Stockholm University and we hope that you will enjoy your studies with us.
In order to ensure that your studies begin as smoothly as possible we have compiled a short checklist for the beginning of the semester.
Follow the instructions on wether you have to reply to your offer or not.
universityadmissions.se
Checklist for admitted students
Activate your university account

The first step in being able to register and gain access to all the university's IT services.

Register at your department

Registration can be done in different ways. Read the instructions from your department below.

Read all the information on this page

Here you will find what you need to know before your course or programme starts.
IMPORTANT
Your seat may be withdrawn if you do not register according to the instructions provided by your department.
Information from the department - courses
How to register and practical information. For you who have been admitted to courses at the Department of Media Studies.
---
Welcome email:
Are you admitted to any of our courses? In that case, you will receive a welcome email from us on 3 JANUARY, 2022. The email will be sent to the e-mail address you provided when you applied for the course at www.antagning.se or universityadmissions.se.
NOTE: To retain your place on the course, you must register online, unless otherwise stated. The welcome email contains all the information you need for web registration.
Exceptions from web registration: exchange studies (see below) - registration according to information from the department.
Web registration - how to do it:

1: Activate your university account - otherwise you can not register
Before you can register online, you must first activate your university account. You do this on the page aktiva.su.se. There you also order your university card.
2: Register - otherwise you will lose your place!
You register online at student.ladok.se. If you do not register by the deadline, you will lose your place.
Date of web registration:
You must register within these dates!
For courses starting 17 January (Period 1), you can register online:
• 3 – 12 January
For courses starting ca 22 March (period 2) you can register online:
• 3 JANUARY – 11 March

Reserve/waiting list - admitted as a reserve
From 13 to 17 January, reserves are admitted. If you are admitted, you will receive a welcome email from us which you must respond to within the specified time. Check your email (and even spam) daily during this period so that you do not miss important information and risk losing your place.
Conditionally admitted - accepted with conditions (Vi)
You who have been admitted with conditions cannot register for the course until we have been able to see that you are eligible. If you have written a re-examination late in the semester, it may need to be corrected before the condition lock can be removed. If you still cannot register on 13 August, contact us by phone or e-mail and we will see why the condition lock has not been removed.
Master's programme Student
You will recieve a Welcome mail and register online.
EXCHANGE STUDENTS
Exchange students arriving on Departmental or Central Exchange Agreements (Erasmus+, Nordplus, Civis, Nordlys or Bilateral Central agreement) IMACS will be registred before the semester starts for the courses they are admitted to at the Department.
Spring 2022: Admitted Exchange Students will be invited personally for an online introduction meeting.
For further contact: exchange@ims.su.se
---
Find your course info
Schedule and course literature can be found here in the course site for your course in the education catalog.
---
Student with a disability / functional variation
Apply for support already as an admitted student or as soon as you have been registered. Stockholm University offers various forms of educational support for people with permanent disabilities. The support offered depends on your situation and is intended to facilitate your studies. Apply for support as soon as you have been registered.
Find out more and apply for support here
The learning platform ATHENA
Once you have registered, you will access the course's course page in Athena.

Athena is the learning platform we use. Athena is part of "It's learning". In practice, Athena will be your main place during the courses you study.
NOTE: You must be a registered student on the course - otherwise you will not be able to access Athena.
Each course you are registered for has an Athena page - a "Course page".
There you will find updates and information from the course coordinator, schedule, plans, tasks and other things that you need during your education.
If you do not find your Athena page - contact the student office.
Tip: download the It's Learning app.
---
New Student and more information
Please check our own webb for information as a new student.
---
---
Contact
If you have questions about registration, contact our student offices on the subject you are going to study:
Cinema Studies: studentinfo@mail.film.su.se
Fashion Studies: infofashion@ims.su.se
Media and Communication Studies exp@jmk.su.se
Journalism: exp@jmk.su.se
EXCHANGE: exchange@ims.su.se
MASTER PROGRAMME: master@ims.su.se
---
Read more on the department website
Welcome activities
Stockholm University organises a series of welcome activities that stretch over a few weeks at the beginning of each semester. The programme is voluntary (attendance is optional) and includes Arrival Service at the airport and an Orientation Day, see more details about these events below.
Your department may also organise activities for welcoming international students. More information will be provided by your specific department.
---
Find your way on campus
Stockholm University's main campus is in the Frescati area, north of the city centre. While most of our departments and offices are located here, there are also campus areas in other parts of the city.
---
Read more
---
For new international students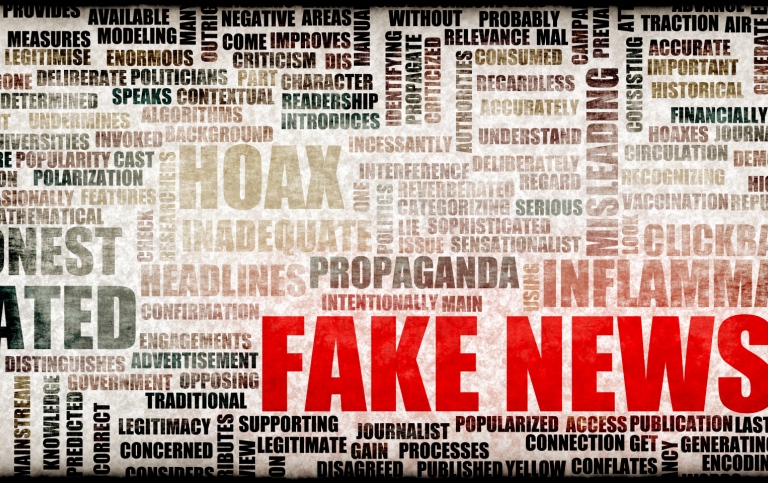 Foto: kentoh/MostPhotos
A study of the political, organizational, ideological and technical foundations of contemporary journalism will form the basis of this focus. Initially, the term "populist" is examined, as is research that critically examines "populism," in order to provide students with a basic understanding of a concept that has become widely accepted but often oversimplified and misunderstood. This is followed by an examination of the role that journalism (privately owned and public service), alternative media and social media platforms play by not only representing and reporting on the populist phenomenon, but also providing space for this political movement to develop and grow. The course will also address the development of related phenomena such as disinformation, "fake news" and "hyperpartisan media".
Teaching format

The teaching consists of lectures and seminars. Course requirements: seminars are compulsory elements of the course. Teaching is in English. For more detailed information, please refer to the course description

Learning outcomes

For a passing grade on the course, the student must be able to: - account for current research and theories about populism / nativism; - present current research and theories on the relationship between journalism, media and social media and populism / nativism; demonstrate the ability to critically examine the effects of media structures, practices, funding, use and reception on the development of populism and nativism.


Assessment

a. The course is examined through an individual exam and written assignments. For more detailed information, please refer to the course description. The course description is available no later than one month before the start of the course. b. Grading takes place according to a goal-related seven-point grading scale: A = Excellent B = Very good C = Good D = Satisfactory E = Sufficient Fx = Insufficient F = Completely insufficient c. The written grading criteria are communicated to the students at the start of the course. Announced goal-related grading criteria are binding. d. In order to pass the final grade on the course, a minimum grade of E is required on all examination assignments and completed course requirements. If there are special reasons, the examiner may, after consultation with the responsible teacher, grant the student exemption from the obligation to participate in certain compulsory teaching or fulfillment of compulsory tasks. The student can then be assigned a compensation assignment. Examination assignments that are not submitted on time are not assessed. e. For each course opportunity, at least two examination opportunities are offered. In the academic year in which a course opportunity is missing, at least one examination opportunity is offered. Students who have received the grade Fx or F on an examination twice in a row by one and the same examiner have the right to have another examiner appointed at the next examination, unless special reasons militate against it. Requests for this must be made to the department board. Students who have received the lowest grade E may not undergo a re-examination for higher grades. f. Opportunity to supplement the grade Fx up to a passing grade is not given on this course.

Examiner

The schedule will be available no later than one month before the start of the course. We do not recommend print-outs as changes can occur. At the start of the course, your department will advise where you can find your schedule during the course.

Director of Studies Journalism