Gå till denna sida på svenska webben
Master's Programme in Molecular Techniques in Life Sciences
Our understanding of biology at molecular level has advanced dramatically in recent years, enabled by rapid technological progress of molecular techniques used in all aspects of life science. This has led to the development of new therapies and diagnostic tools for effective disease treatment, as well as novel insights into complex environmental phenomena.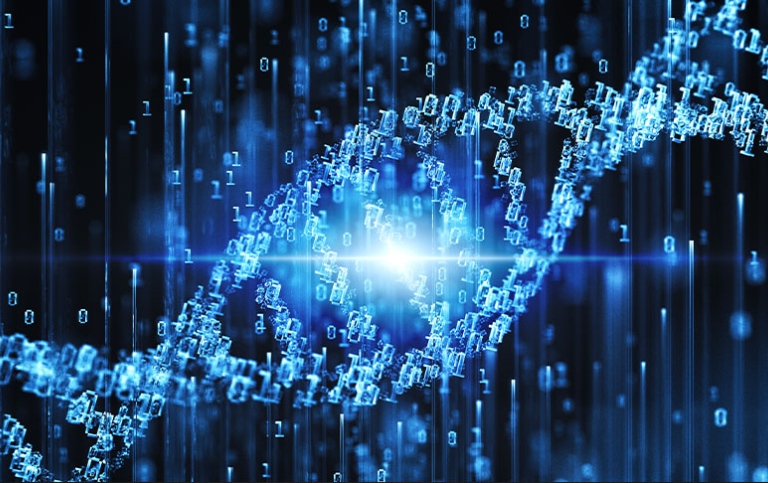 The programme is given jointly together with Karolinska Institutet (KI) and the Royal Institute of Technology (KTH).
Students in the master's programme in Molecular Techniques in Life Science will receive a comprehensive education in life science. The programme emphasises cutting-edge methods in bioinformatics analysis of molecular data, including learning how to programme, combined with state-of-the-art techniques used in modern "high throughput" molecular biology.
The programme is delivered by a team of teachers who are internationally recognised researchers in their respective disciplines, so as to ensure a relevant curriculum at the research forefront. The courses give a solid education in a combination of molecular biology, biotechnology and medicine. There is a strong focus on high-throughput biology and data analysis, including programming, and the translation of biological findings from lab bench to patient bedside. The programme also develops skills and abilities essential to a professional career. These skills and abilities include oral and written presentation, teamwork, and how to make ethical and societal considerations about life science-related issues, all of which are important for the ability to lead projects in academia and industry.
This is a two year programme (120 ECTS credits) given in English. Graduates are awarded the degree of Master of Science.