Gå till denna sida på svenska webben
Master's Programme in Design for Creative and Immersive Technology
Life has changed profoundly with the arrival of the digital age, but we are still only in the infancy of the development. Innovative technology and the ways we interact with it has facilitated social connections and sped up communication infrastructure, but also disrupted older media and foundational societal structures.
While society is still struggling to grasp the effects of social media and smartphones, further developments are rapidly underway in creative and immersive technologies such as the Internet of Things, Augmented Reality, Virtual Reality, eXtended Reality, Artificial Intelligence to name only a few.
In a chaotic and rapidly changing technological landscape, there is an urgent need to understand all three core aspects of design: technology itself, users in their socio-cultural context and the potential implications for society of design of creative and immersive technologies.
This program will train you to invent, design and build new technology, while heeding users' practices in context as well as taking potential societal transformations into consideration.
The programme is directed towards students with previous degrees with a technical background in computer and systems sciences.

Our researchers – your teachers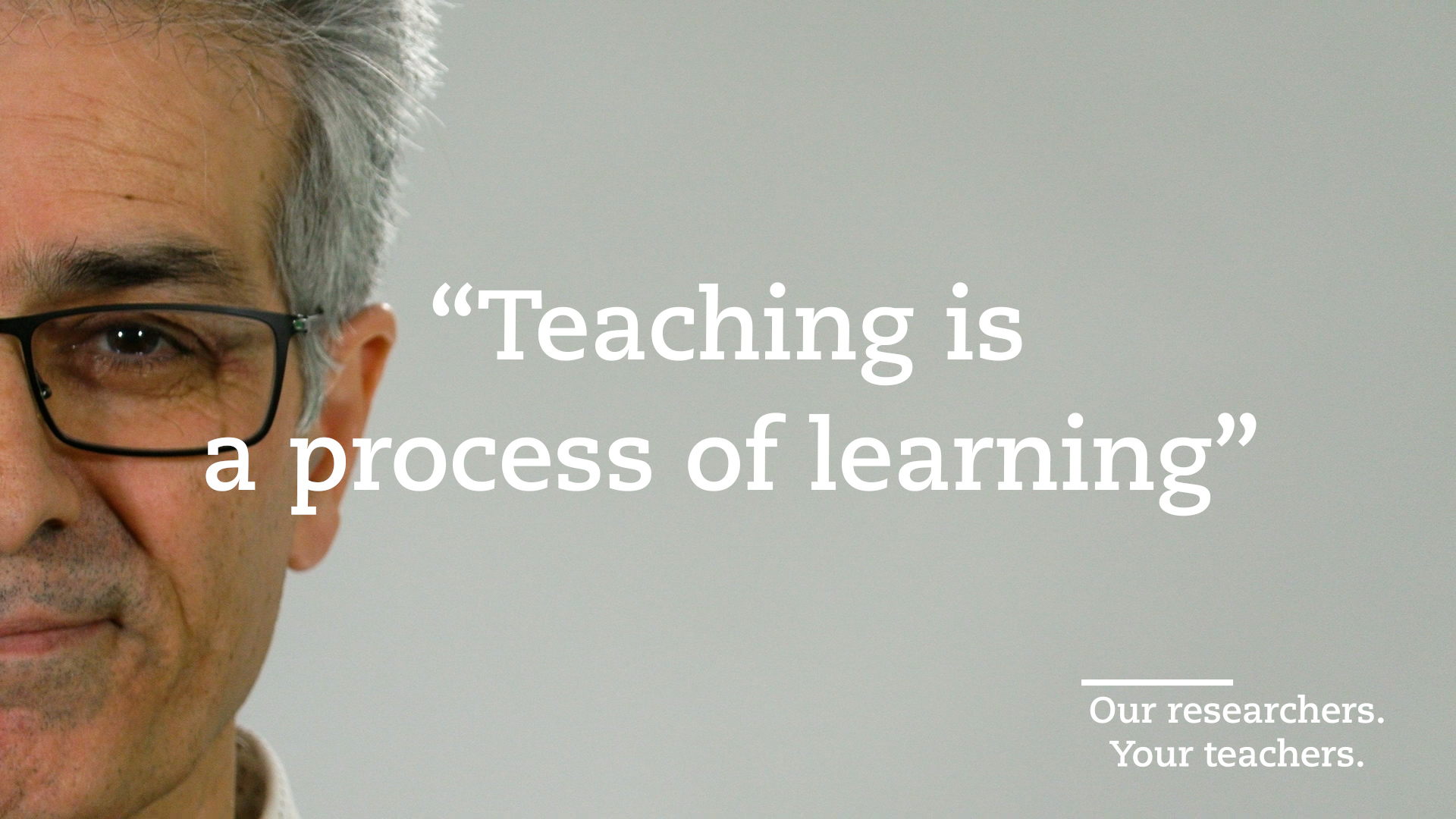 Information for admitted students autumn 2023
Welcome to DSV! We hope that you will enjoy your studies with us.
Follow the link below for information about how to start your studies at DSV and how and when to enrol.
You will find detailed course information, list of course literature, schedule and start date on the course information page at "Courses and timetables". Select semester in the drop-down menu and search by course name.
Courses and timetables

Programme outline

The first year will reconcile the students' backgrounds in technology and social sciences and introduce them into academic research on an advanced level.

The second year will concern technological innovations and society. Students will be provided ample opportunities to pursue their own interests in creative and immersive technology in student-driven projects connected to current research projects at our department.

Year 1

1st semester

Mandatory courses 1 x 15 credits and 2 x 7,5 credits

Introduction to Design for Creative and Immersive Technology 15 credits
Internet of Things Services 7,5 credits
Thick Data 7,5 credits

2nd semester

Mandatory courses 4 x 7,5 credits

Scientific Communication and Research Methodology 7,5 credits
Designing for Emerging Technologies 7,5 credits
Data Science for Design 7,5 credits
Design for Complex and Dynamic Contexts 7,5 credits

Year 2

3rd semester

For this semester, you have the possibility to apply for exchange studies.
Exchange studies

Mandatory courses 1 x 7,5 credits and 1 x 15 credits

Design and information society 7,5 credits
Project Course in Creative and Immersive Technology 15 credits

Elective course 1 x 7,5 credits

One of the following two courses:

Tendencies and trends in creative technology 7,5 credits
Entrepreneurship in the Digital Society 7,5 credits

4th Semester

This program starts each autumn semester.

Please note that it is only possible to apply for this programme in the first admission round (mid-October to mid-January). The programme is not open for admission in the second admission round.

Find answers to the most common questions regarding application, requirements and study format (distance or campus). FAQ Master's programmes

Selection process

Additional eligibility criteria

The selection of students is based on grades of academic courses. This means that you don't have to submit recommendation letters or motivation letter when applying to this specific programme.

Degree

Find the degree awarded for this programme in the syllabus, either in the right sidebar (desktop) or below (mobile device).

Please note, that you can only be awarded one bachelor's degree, one master's degree (60 credits) and one master's degree (120 credits) in computer and systems sciences from our department.

Research

Research subjects at the department with relevance to the program:

Digital Games and Simulation
Human–Computer Interaction
Technology Enhanced Learning

You will qualify for positions such as immersive technology specialist, interaction designer, change agent, project manager, innovator and entrepreneur in novel technology. Graduates may also enter Ph.D. programmes to pursue a career in academic or industrial research.