Environmental monitoring
The long time series of environmental data from monitoring programs form the scientific basis for understanding large scale changes in the sea. They are also a prerequisite for cost-effective measures for a healthier sea. There are strong arguments to safeguard existing time series and develop environmental monitoring for future challenges.
Who does what?
The Swedish Agency for Marine and Water Management is responsible for all national environmental monitoring in the aquatic environment, except for the programs concerning environmental pollutants that are run by the Swedish Environmental Protection Agency. Surveys are conducted in 10 different program areas and there are several different operators and data hosts.
The national environmental monitoring aims to provide a holistic picture of the environmental condition of water bodies in the entire country. The surveys therefore strives to include as pristine areas as possible.
The regional monitoring is handled by the County Administrative Boards and the Coastal Water Management Associations. They carry out various sampling programs. In addition, all environmentally harmful operations are also obliged to carry out various control programs.
Conventions and EU legislation apply to entire sea areas and involve several countries, and some monitoring are therefore joint international programs.
We contribute to environmental monitoring
Marine monitoring are continuous surveys that document the state of the environment. Environmental goals, directives and conventions govern what is to be monitored, and the aim is always to describe and follow trends in the marine environment.
Infrastructure resources
The Baltic Sea Center supports environmental monitoring in several ways; by providing proper infrastructure and field working staff in the northern Baltic Proper and by making the results available to the public via reports and websites.
Swedish LTER-initiative
In recent years, most countries in Europe have gathered marine areas where ecosystem research and long-term monitoring has been conducted in a network called LTER-Europe (Long-Term Ecosystem Research). Sweden is a member of LTER-Europe since 2010 and the area Himmerfjärden-Askö-Landsortsdjupet is part of the Swedish LTER network.
Oceanographic multisensor bouy
South of Askö, there has been a measuring buoy since 2014 that collects basic oceanographic data in real time. It is part of a network of similar buoys around the coast. The buoy is only sampling during ice-free conditions.
Where?
The buoy is located at the classic measuring station Askö B1 in Yttre Hållsfjärden, where researchers have been sampling water and sediment data since the 1960s. The coordinates are N58 48,118 degrees, E17 37,507 degrees.

Weather stations on Askö and on R/V Electra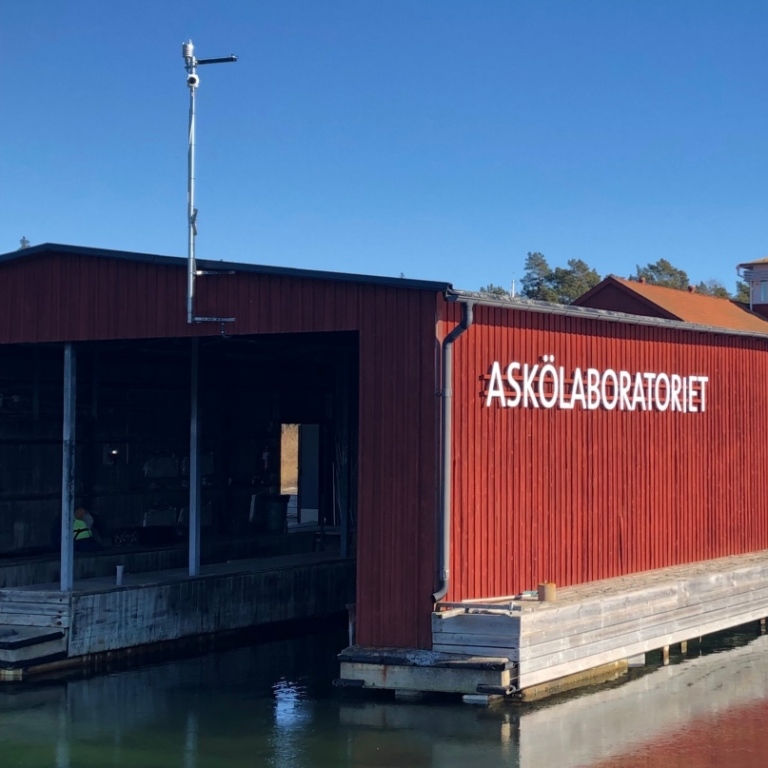 Using our weather stations on Askö and on the research vessel R/V Electra af Askö, we collect data that can be used in research and environmental monitoring.
Read more about our weather stations
The weather on Askö in real time
Are you on your way to Askö, or are you interested in measurement data from the island? View the real time updates of weather conditions, temperature, relative humidity and wind direction from the Askö weather station:
Book infrastructure for marine monitoring
You are welcome to use our station facilities and vessels to carry out environmental monitoring in the Baltic Proper.
Read more about our resources, field station and ships.
Last updated: December 5, 2022
Source: Department name