Swedish marine research stations have joined the EMBRC
The Askö laboratory is one of the twelve Swedish marine research stations that joined the network European Marine Biological Resource Centre (EMBRC) in 2022. Thanks to the collaboration, researchers within the network get access to services, facilities, and technology platforms in Skagerrak, Kattegat, and the Baltic Sea, in addition to the other stations in the network.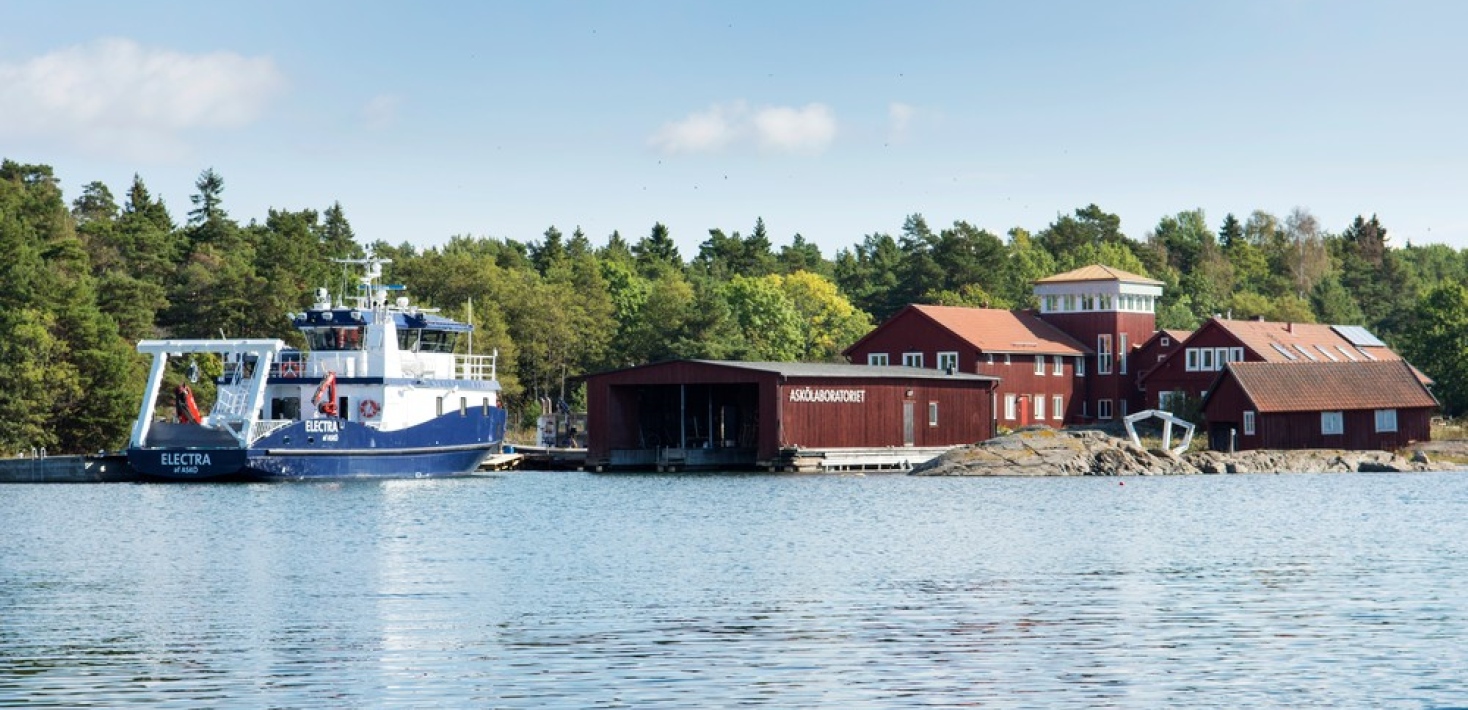 With Sweden joining, the EMBRC now has 10 member countries. The other members are Belgium, France, Greece, Israel, Italy, Norway, Portugal, Spain, and the United Kingdom. The Swedish part of the network is lead by the University of Gothenburg.
The network offers researchers access to marine stations, with their laboratories, research vessels and equipment. More international researchers will arrive at the Askö laboratory, via the European Marine Biological Resource Centre network. Researchers from Stockholm University will also get access to the resources at all the stations within the network.
– We hope that marine researchers at Stockholm University will get exciting research opportunities at the research stations within the collaboration! says Tina Elfwing, director at the Stockholm University Baltic Sea Centre.
Text: Jenny Rosen
Research stations within EMBRC Sweden
The Askö laboratory (Trosa Archipelago, Stockholm University)
Tjärnö marine laboratory (northern Bohuslän, University of Gothenburg)
Kristineberg Center (the Gullmar fjord, University of Gothenburg)
Klubban biologiska station (the Gullmar fjord, Uppsala University)
The Ar Research Station (Gotland, Uppsala University)
Linnaeus Microbial Observatory (Kårehamn, Linnaeus University)
Umeå Marine Sciences Centre (the Gulf of Bothnia, Umeå University)
Institute of Marine Research (Lysekil, SLU)
The Fishery Research Station of Väröbacka (Kattegat and Skagerrak, SLU)
The Fishery Research Station of Simpevarp (Oskarshamn, SLU)
SMHI the Swedish Meteorological and Hydrological Institute is also part of the collaboration, but does not have a research station of its own
Last updated: May 20, 2022
Source: Östersjöcentrum