Do you want to create 3D images of your favourite plant structure with X-ray?
Now you have the opportunity to do that at the Stockholm University Brain Imaging Center (SUBIC), right next door to DEEP at Svante Arrhenius väg 16 A.
Currently there are many Zoologists from Stockholm University studying everything from bumble bee eye structure to the guppy brain with the X-ray available at Stockholm University Brain Imaging Center (SUBIC).
Tunhe Zhou, research engineer at SUBIC wants to change that, making the equipment available to researchers at DEEP as well:
- It can be valuable for DEEP researchers who want to study plant morphology, development and evolution, for example. An advantage is that it's a non destructive way to studying the structure of a plant, says Tunhe Zhou.
For inspiration, here are some example applications in which scientists made 3D imaging of plants' structures in micro-meter resolution. They used X-ray microtomography, which is the same equipment that SUBIC provides. The first picture shows the microstructure X-ray microscope image of the tobacco and Arabidopsis natural dry seed, from the scientific publication "The microstructure investigation of plant architecture with X-ray microscopy" by Zhang and colleagues.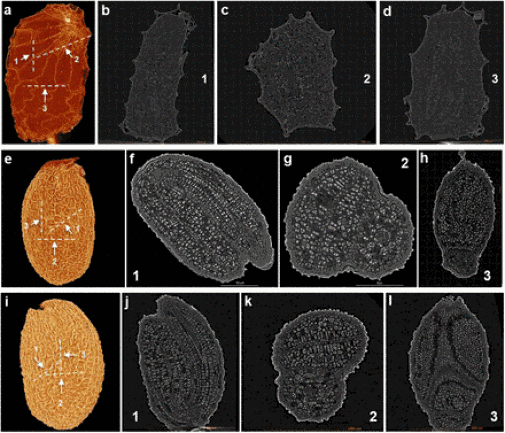 The second example below is showing Arabidopsis thaliana flower meristems, from the scientific publication "Plant Tissues in 3D via X-Ray Tomography: Simple Contrasting Methods Allow High Resolution Imaging" by Staedler and colleagues.

If you are curious about more technical details of the equipment, have a look here, or if you want to know about access and pricing to use the X-ray.
For more information regarding X-ray imaging, technical equipment, or other X-ray related requests, contact Tunhe Zhou at tunhe.zhou@su.se who is happy to help.
Last updated: February 5, 2020
Page editor: Amanda Gonzalez Bengtsson
Source: Department of Ecology, Environment and Plant Sciences