Exchange Studies
Curious about life at Zhejiang University? Find out more below:
During the second and third terms studying in China, students will have lessons at Zijin'gang campus at Zhejiang University (ZJU).
Zhejiang University is located in Hangzhou, the capital city of Zhejiang province. The university was founded in 1887 and was named Qiushi Academy at the time. In 1928, Zhejiang University received its current name and ranks as one of China's top universities. There are five campuses: Zijin'gang, Yuquan, Xixi, Zhijiang and Huajiachi, of which Zijin'gang is the largest and most modern. For more information about ZJU please visit their website: http://www.zju.edu.cn/english/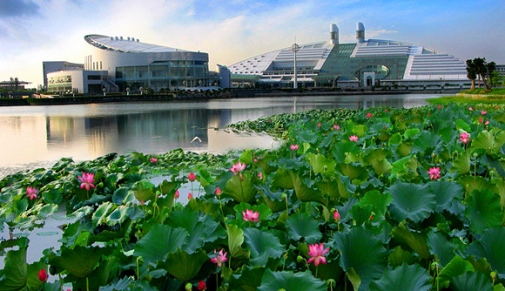 Zijin'gang is the main campus at ZJU and is located in northwestern Hangzhou, in the Xihu (West Lake) district. The Yuquan and Xixi campuses are also located nearby. As Zijin'gang is the main campus, it functions as the administrative center for three faculties and seven schools, namely: Faculty of Humanities, Faculty of Social Sciences, Faculty of Medicine, College of Civil Engineering and Architecture, School of International Studies, College of Life Sciences, School of Basic Medicine Sciences, School of Public Health, College of Pharmaceutical Science and School of Management. All freshmen and sophomores live at the dormitories at Zijin'gang - a total of 13 000 students, according to the university's own statistics.
Last updated: March 18, 2016
Page editor: Maria Ehnhage
Source: Dept. of Asian, Middle Eastern and Turkish Studies