Assistant Professor Marc Friedländer receives ERC Starting Grant
The European Research Council (ERC) has awarded Assistant Professor Marc Friedländer at the Department of Molecular Biosciences, The Wenner-Gren Institute, a grant sum of SEK 15 million over five years for the project "MicroRNA functions in single cells".
Marc is one out of 16 Sweden-based researchers who received the prestigious ERC Starting Grant*).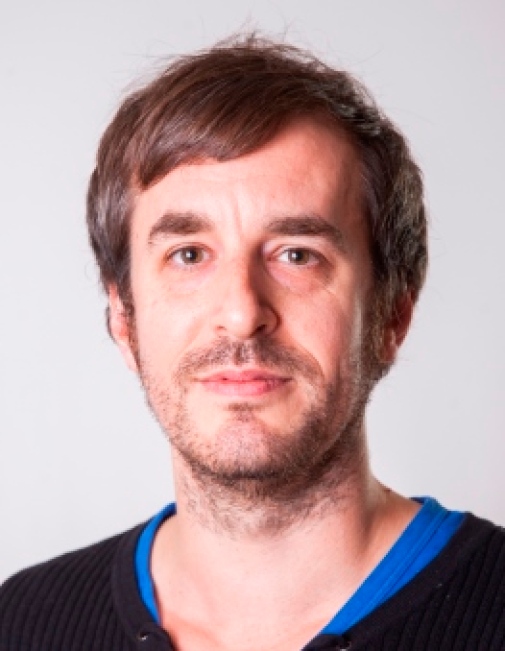 How does it feel?
"Fantastic! It is a great credit knowing that the absolute experts in the field have carefully evaluated my proposal and decided that it is worth funding by 1.5 million euros. I spent considerable amount of time last year applying for grants and going to interviews. Now I don´t have to worry about funding for my research for the next four to five years. From now on I can concentrate fully on science which is great!"

How did you celebrate?
"I went with my girlfriend and my baby son down to the park where we had some bubbly wine. I took my research group out for a nice dinner. I am also planning to have a small reception here at MBW."

Can you briefly describe the project?
"MicroRNAs (miRNAs) are 22 nucleotide long RNA molecules that are present in every cell in our bodies. It is well established that miRNAs can repress gene expression under certain conditions, like for example development. However, we hypothesize that there are alternative roles for miRNAs. For instance we believe that these small RNA molecules influence the expression of genes in such a way that the gene output (the protein) constantly stays at a particular abundance. Moreover, we speculate that miRNAs ensure that two genes are expressed exactly at the same time in the same cell. My idea is a bit controversial, but ERC likes to fund hypothesis-driven "high-risk-high gain" projects. I am thankful for that."

Which methods will you use?
"To investigate the robustness of gene expression, you need to study the phenomenon in single cells. Profiling 100 000 cells at the same time will not provide you with the right answers. With the recently discovered single cell sequencing techniques scientists are now able to look at gene expression at the resolution of a solitary cell. More specifically, we will measure expression of miRNAs and their messenger RNA (mRNA) targets in a single-cell fashion. Thereafter we will perform advanced mathematical modelling of the interplay between these two molecules. Ideally we want to measure the expression of all miRNAs and mRNAs in hundreds of individual cells. The next step is to expand our idea by investigating this concept in a dynamic process like cell differentiation. Five years ago the single-cell techniques were not "mature" enough to answer these kinds of questions in a transcription wide way. I think I came with the right idea at the right time!"

How will you use the money?
"I will expand my research group by hiring new Postdocs and PhD-students, preferably with strong computational or wet-lab genomics skills. Apart from regular lab-consumables and sequencing-costs my group is not planning to buy any extraordinarily expensive equipment. The grant will primarily cover salary expenses."

MBW congratulates Marc Friedländer on recieving this award!
Read more about Marc Friedländer's research at the MBW webpage.
Press release from the European Research Council (ERC).
*) The ERC starting Grants are open "For early-career researchers with 2 to 7 years of experience since completion of PhD". Application deadline for ERC-2018-StG: 2017-10-17.
Last updated: November 28, 2017
Source: MBW