Klas Udekwu hosts honorary doctor
Rita Colwell, Professor at the University of Maryland and Johns Hopkins University, USA has been awarded an honorary doctorate at Stockholm University. Dr. Colwell is a distinguished microbiologist that has had an enormous impact on environmental science, specifically on water borne disease.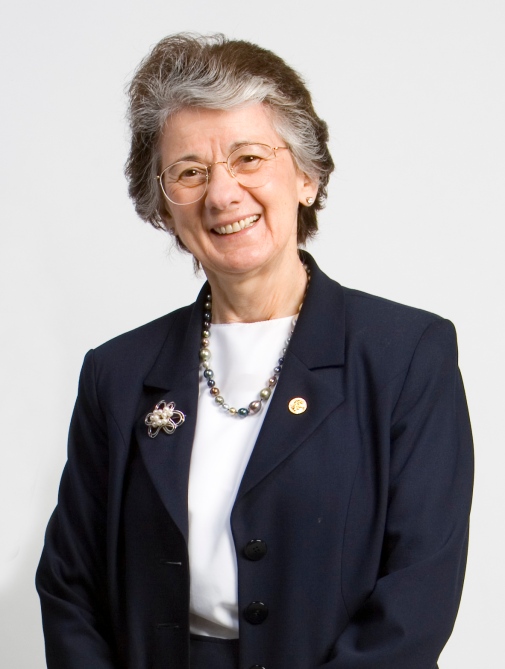 Dr. Colwell holds many advisory positions in the U.S. Government, nonprofit science policy organizations, and private foundations, as well as in the international scientific research community. She served as the 11th Director (1998 to 2004) of the National Science Foundation (NSF). Dr. Colwell is a member of the National Academy of Sciences (USA), the American Academy of Arts and Sciences, and the American Philosophical Society. Dr. Colwell is also an elected member of the Royal Swedish Academy of Sciences.

Over the years, Dr. Colwell has been awarded 61 honorary degrees from institutions of higher education and she has worked as advisor to several US presidents. In 2006 she received the National Medal of Science by the President of the United States, and in 2010 she was awarded the Stockholm Water Prize (referred to as water's Nobel Prize) presented by the King of Sweden.

In relation to ongoing work at MBW carried out in the Udekwu laboratory, Dr. Colwell has been a scientific advisor for the international MetaSUB consortium mapping the microbiome in several cities around the globe. On September 28, 2018 the new honorary doctorates will be conferred at the University's Installation and Conferment Ceremony. Assistant Professor Klas Udekwu will host Dr. Colwell who will also visit MBW in connection with the event.

Read more about the other honorary doctors at Stockholm University homepage.
Last updated: February 28, 2019
Source: MBW