Collaboration
We contribute to the development of society through researchers' participation in the media and investigations and by collaborating with other universities, businesses and the public sector. Collaboration also provides nourishment for new ideas in research and education.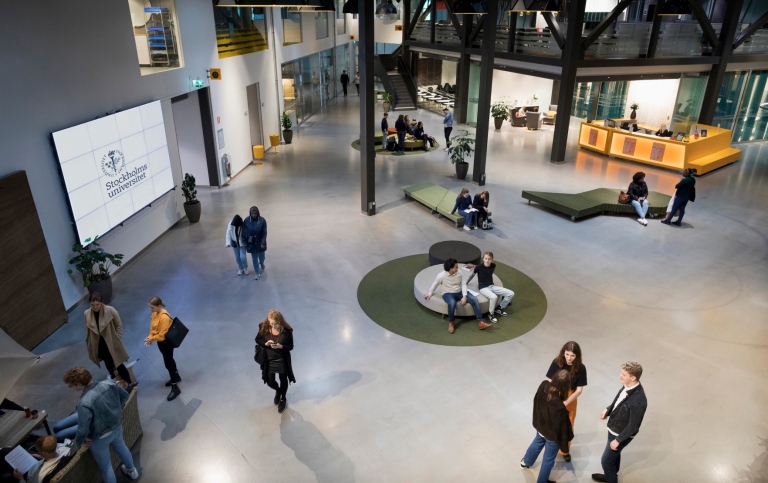 Collaboration with academia and other departments within Stockholm University provides an interaction that can open up new interesting research questions and education. In Sweden, we collaborate with Digital Futures, Karolinska Institutet, and the Royal Institute of Technology. International collaborations include Aalto University of Finland, Magdeburg University in Germany, Boston University in the United States and Brunel University in the United Kingdom. The links below lead to examples.
Ethical and Legal Challenges in Relationship to AI-driven practices
Collaborating with companies can lead to a new business, a new focus or the beginning of something bigger. Various companies also finance our industrial doctoral students. We work with leading companies such as Accenture, Ericsson, Getinge, Huawei, IBM, Microsoft, Scania, and Spotify. Our ongoing research projects are within Data Science, Artificial Intelligence, Business Process Management and Enterprise Modeling, and Cyber Security. The links below lead to examples.
RAPIDS - Intelligent Decision Support for safe vehicles
Organizations and networks
Our collaborations with organizations and networks aim to create and look after common interests. For example, we collaborate with the Swedish Public Health Agency on Artificial Intelligence and simulation of pandemics. Other collaborating actors are the Swedish Public Employment Service and the Swedish Information Systems Management Academy.
Collaborations with public activities will lead to digital solutions that improve and facilitate everyday life for those living and working in the Stockholm region. For example, we collaborate with the Stockholm Region and the City of Stockholm.
Are you interested in recruiting our students or inviting them to events, offering internships or a collaboration through an essay or degree project? Contact Carina Bergholm at our student department who can tell you more.
Last updated: November 28, 2022
Source: Department of Computer and Systems Sciences