Incoming exchange students
Department of Computer and Systems Sciences, DSV, has approximately 40 Department Agreements with corresponding departments of universities in Asia and Europe and Stockholm University has through Central University-wide Agreements approximately 130 additional agreements with universities around the world.
Exchange students are nominated (selected) by their home universities.
Your home university need to have a partner agreement with our department or Stockholm University for you to be able to come and study here as an exchange student. Please contact your home university and ask about how to apply and deadlines.
Short facts about DSV
Department of Computer and Systems Sciences, DSV, belongs to the Faculty of Social Sciences at Stockholm University.
DSV is the largest department of Stockholm University with approximately 5000 students.
DSV is located in Campus Kista, in the middle of one of the world´s leading ICT clusters. Kista is a suburb, situated 20 minutes from Stockholm City.
Note!
If you apply for exchange studies via Stockholm University Central University wide Agreements, you will find all information here
1. General requirements
currently be enrolled at one of our partner universities,
be nominated by your home university for a study period at DSV,
have completed at least one full-time year of studies in computer and systems sciences,
meet the specific course prerequisites for admission to certain courses and
meet DSV´s English language requirements.
English language requirements
In the interest of a meaningful and useful study experience at DSV, you are required to have a good knowledge of the English language, written and spoken, to give you the possibility to follow lectures, participate in group works and write your assignments and examinations.
Proof of English skills must be equivalent of Swedish upper secondary school course English B/ English 6 or:
IELTS (International English Language Testing Service)
Academic Module: Overall minimum score of 6.5 (with no section below 5.5).
TOEFL (Test of English as a Foreign Language)
Paper Based: Overall minimum score of 575 (with minimum score 4.5 in the written test)
Internet based: Overall minimum score of 90 (with minimum score 20 in the written test)
University of Cambridge and Oxford: Certificate in Advanced English or Diploma of English Studies.
More information about requirements in English for studies at Stockholm University
2. How to apply
When you study via one of DSV's exchange agreements, you are required to take at least 15 ECTS of courses at the department.
Some of DSV's courses are online distance courses. If you want the campus experience during your exchange period, be sure not to select only online courses.
You may take courses, if places are available and you meet the requirements, at other departments. Places at other departments are confirmed after the enrolment period is over. Please note that schedule conflicts may occur.
Select courses from the "Lists of elective courses for exchange students" (below). It is important that your home university approves of the courses you plan to read.
Note that you are not able to write your thesis while you are here.
Study system – ECTS and hp
Stockholm University uses the European Credit Transfer System (ECTS). The Swedish credit system "högskolepoäng", hp, transfers 1 hp to 1 ECTS.
One full-time course is 60 hp per academic year or 30 hp per semester. One week of full-time studies equals 1,5 hp and this corresponds to 40 hours of studies per week, including lectures, readings, assignments, seminars and independent studies. Most exams are held the last week of the course.
We recommend you to take two courses in period A-B and two courses in period C-D.
Each course at DSV consists of 7,5 hp/ECTS. You may register for 30 hp/ECTS plus a Swedish language course each semester.
Find dates for the academic year here
Course grade system at DSV
It is important that you carefully check that:
you meet the requirements for each course,
the course is offered during the semester you plan to be an exchange student at DSV and
you choose courses in cooperation with your home university.
When you select courses for your learning agreement, the list of eligible courses might not be updated yet. In this case we recommend you to select course from the list of the previous academic year. The list for the following semester updates in May and November. If the courses change, it might be necessary for you to select a new course once the final course list is decided.
Send in your learning agreement by e-mail. Date for deadline will be announced under "Application" below.
Drop/Add period
You may drop and add a course during the first week of the course period.
Application - dates and deadlines
When you are nominated, you will receive an email from the International Coordinator with a link to the application form.
For further information, please read DSV Fact sheet.
Application deadline
Please note, your online application must be made no later than:
15 April - for the autumn semester or an academic year.
1 October - for the spring semester.
Late or incomplete applications will not be handled after the deadline!
3. When you are accepted for exchange studies at DSV
You will find all information regarding your study-start with us in the information letter from the International coordinator. As soon as you have received your letter of acceptance from DSV there are a number of important tasks to look into, such as course selection, residence permit/visa, insurance and other practical things.
If you are a citizen of a country outside of the EU/EEA, you have to apply for a residence permit for higher education to be able to study in Sweden.
You have to book an appointment for the application at the Embassy of Sweden in your country of residence. Bring a valid passport and be prepared to leave your biometric data.
The processing time for first time applicants has been considerably prolonged so you must apply as soon as you receive your Letter of Acceptance from us. Otherwise, you will not be able to start your studies here in time.
When you have completed your application to the Migration Board, send the reference number of your application to exchange-in@dsv.su.se We must have the number to be able to help if any issues arise.
The responsible authority in Sweden is the Swedish Migration Agency.
Find more information:
More information about residence permit
Contact the Swedish Embassy/Consulate in your country.
Please note that there are no grants or scholarships offered by Stockholm University to cover the costs of staying in Sweden as an exchange student.
We recommend that you do a medical check-up before you leave for Sweden. If you use medication, make sure that the prescriptions you will need during your stay are valid long enough so that you can rely on a medication that you are familiar with.
When you study as an exchange student at Stockholm University, you are insured by Student IN
We strongly recommend that you make sure you have a complete insurance cover, including your belongings, to avoid extreme costs that might otherwise occur.
Non EU/EEA citizens
When you study as an exchange student at Stockholm University and have citizenship from a country outside of EU/EEA and Switzerland, you are insured by Student IN as well.
You may need to arrange some of your own insurance coverage. Medical treatment is very expensive in Sweden without any form of insurance. Contact your insurance company regarding what type of coverage they offer, e.g. health, accident, travel and theft.
For detailed information about the "Student IN insurance"
EU/EEA/Swiss citizens European Health Insurance Card
If you are a citizen of a country within the EU/EEA or Switzerland, you need to bring the European Health Insurance Card. It is issued by the social insurance office in your home country. The card states that you are entitled to health care with the same conditions and at the same price as permanent residents in Sweden. Bring the card whenever you seek medical care.
Read more about the European Health Insurance Card here
Stockholm University tries to assist exchange students with accommodation. The Housing Office manages a limited number of corridors and studio apartments in Stockholm. Keep in mind, they cannot guarantee accommodation for all exchange students.
Contact the Housing Office if you have questions about accomodation: housingoffice@su.se
If you are not offered housing
We strongly recommend you to look for other accommodation possibilities as soon as you are accepted as an exchange student since it is very difficult to find accommodation in Stockholm.
Finding housing on your own
4. Arrival and during the exchange
Arrival service is available at Arlanda Airport.
Find information about arrival service here
Information will be updated closer to the arrival date.
Introduction – Information sessions
Introduction for all new international students include a variety of activities to help you settle in smoothly at Stockholm University. We highly recommend you to arrive on time to attend:
Information session at Campus Kista DSV
You will receive information about our department, our internal systems and how to obtain an access card. Please bring proof of identity, e.g. passport. You will also meet DSV´s Student Union DISK. You will find information on exact time and date in your information letter.
Find us in Kista​
Orientation Day and Week at main Campus Frescati
Orientation Week is designed to assist you to settle into university life at Stockholm University. The week will be filled with activities.
Updated information will be found at Orientation Week
Find Campus Frescati
The information will be updated closer to the semester start.
If you are not able to pursue your plans to study at DSV, you must notify the International Coordinator as soon as possible.
Change of course
If you want to drop, change or add a course after you have arrived at DSV, these are the steps to follow:
Change/add course
Do you want to switch one course for another or select a new course? In general, it is not possible to join a course later than one week after it has started.
Check the list of elective courses above. Make sure that you meet the prerequisites and that the course has not started.
Contact your home university and make sure they agree with your choice.
Please contact DSV International Office via e-mail.
If you receive a positive response, fill in the form "Changes to Learning Agreement". Get it signed by the International Coordinator.
Send the "Changes to Learning Agreement" to your home university.
Drop a course
if you want to drop a course:
Contact your home university and make sure it is OK to drop the course.
Please inform DSV International Office via e-mail.
Fill in the form "Changes to Learning Agreement" and get it signed by the International Coordinator.
Send the "Changes to Learning Agreement" to your home university.
Here you find guidance on what to do if you fall ill or have an accident.
Emergency number in Sweden: 112
The Stockholm Health Care Guide Hotline: 1177
Emergency number at Stockholm University: 08-16 22 16
Student Health Service Unit
As a student at Stockholm University you are able to contact the Student Health Service Unit if you deal with any physical, psychological or social problems that may affect your study situation. All visits are free of charge.
Student Health Service Unit
The Stockholm Health Care Guide Hotline
If you call 1177 you will gain general information or health advice from a nurse. The service is available 24 hours all days of the week.
1177 Vårdguiden (in English)
Read about the "Student IN insurance" above.
If you need to seek medical care and the "Student IN insurance" applies to you, do the following:
Visit for example Närakuten and pay the fees. Save all original receipts.
Complete a claims form.
Contact DSV International Office with the filled out claims form together with original receipts.
5. Completing your stay at DSV
Hope you had a fun and eventful semester here at DSV! There are some practical details you need to arrange before everything is done with your exchange period.
Upon completion of your exchange studies, the official transcript of records is sent to the coordinator of your home university. All courses for which you have received a passing grade (E or higher) is stated in your transcript.
The transcript is sent as soon as all the results is reported, which usually takes approximately one month after the last exam of the semester. If you need a copy earlier, please print one from Ladok.
Any documents that need to be signed, for example Certificate of Attendance, Arrival/Departure form or Learning Agreements will be signed by the International Coordinator.
DSV international office exchange studies - incoming
Suk-Hi Cho and Markus Näslund
International coordinator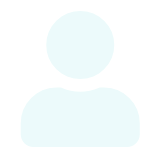 Visiting address

Student Centre, floor 1, elevator E

Nod Building, Borgarfjordsgatan 12, Kista
Contact information for partner universities

exchange@dsv.su.se
Office hours

The reception in the Nod Building is closed and replaced by phone hours. Also, please contact us via mail for digital meetings via Zoom or Skype.
Phone hours

From August 28

Mondays 14:30–16:00

Thursdays 11:00–12:30
Last updated: March 27, 2023
Source: Department of Computer and Systems Sciences, DSV