Meeting students and alumni around the world
During the autumn, Stockholm University has participated in recruitment activities and arranged events for international alumni around the world.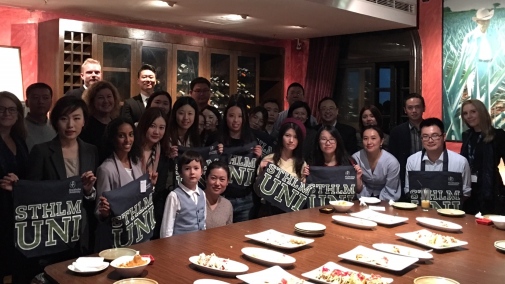 Reconnecting with former students
In conjunction with the university's participation in international activities in Shanghai, New Delhi, New York, Washington and Jakarta, the university has organized alumni events to gather former students and provide opportunities for networking, reconnecting and relaunching relationships. "To meet alumni around the world and to show the university's interest in former students and where they are now in their lives is an important part of our work to strengthen the university's activities aimed at international alumni," says Jeanette Nordström, International Alumni Coordinator at the External Relations and Communications Office.
Major interest for educational programmes
The students the university has met in China, India, the United States and Indonesia have shown great interest in the university's various study programmes, both at the master's and bachelor's level, as well as for PhD studies. Our education attracts prospective students, but in addition Stockholm as a city and Sweden as a country are also important influencing factors.
Like previous years, several of Stockholm University's former students have attended and helped the university at recruitment fairs to answer questions from students who want to know what it really is like to study in Stockholm. "It's wonderful that former students spend their free time with us to tell interested students what it's like to be a student in Stockholm, and live in Sweden," say university representatives who participated in the recruitment activities.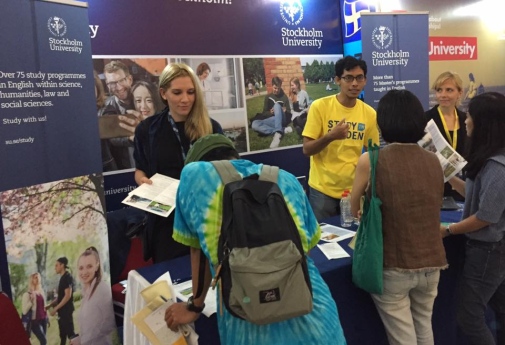 Last updated: November 20, 2017
Page editor: Helene Komlos Grill
Source: External Relations and Communications Office