Meeting students and alumni in India
Many Indian students expressed interest in studying at Stockholm University during the Sweden Education Day held in New Delhi on 11 October. Catching up with alumni in India was also on the agenda during the University's visit to the Indian capital.
Stockholm University has seen an increasing interest from Indian students in recent years and participated in Sweden Education Day organised by Business Sweden in New Delhi on 11 October to meet prospective students.
Several students showed interest for starting their master's studies at Stockholm University within science, social sciences, humanities and law. We hope to welcome many of them to Stockholm in the coming years!
Alumni event
In connection to the education event, Stockholm University organised an alumni event in collaboration with the Nordic Centre in India, New Delhi to catch up with former students and to hear where they are now in their career. It was a very positive experience and we hope to keep in touch with all of them who attended.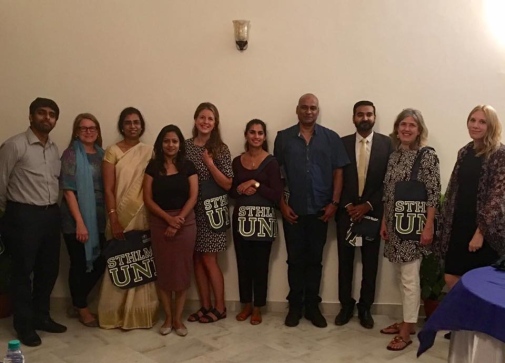 Last updated: October 15, 2017
Page editor: Helene Komlos Grill
Source: External Relations and Communications Office