Meet us around the world
Stockholm University participates in educational fairs around the world to meet students and to inform about our study programmes. We offer over 75 master's programmes and four bachelor's programmes in English within science, the humanities, law and social sciences. We look forward to meeting you!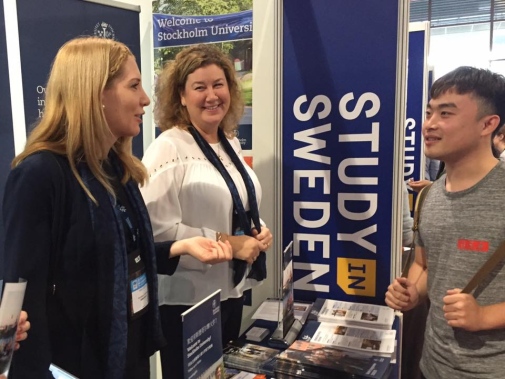 Education Fairs
Mexico
12 and 17 February 2018, Education fairs in Mexico City
United Kingdom
3 March 2018, QS World Grad School Tour in London, Park Plaza Victoria London
Colombia
14-15 April 2018, Expo-Estudiante in Bogotá
Alumni Events
Get in touch with our Alumni team!
More information will soon be published.
Webinars
If you cannot meet us in your home country, please feel free to join our webinars!