Contact
Would you like to get in touch with someone at the Departement about our research or PhD studies?
Questions about PhD studies
Academic director of doctoral studies
Questions about our research
Press and Communication
If you need help getting in touch with a researcher in one of our areas of expertise, please contact the Department's press contact, preferably by email as some investigation is usually required before a referral can be made.
You can also choose to contact Stockholm University's central press office, which handles publicity and media enquiries. This function is also staffed in the evenings and at weekends.
Stockholm University - Press and Media
Press and communication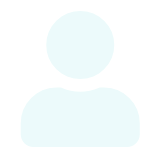 Last updated: March 11, 2022
Source: SU Law