New student
Have you been accepted as a student at the Department of Law? Congratulations and welcome! The information below is here to guide you as new student through some important practicalities before you can start your studies with us.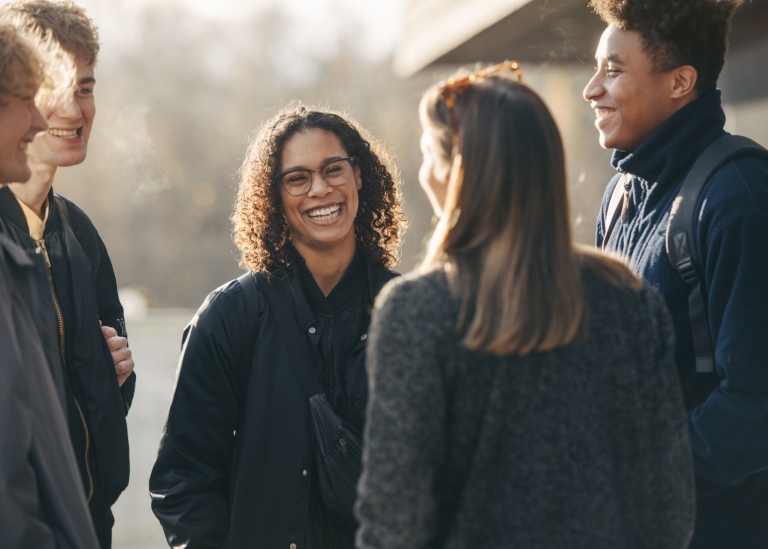 University Account and University Card
The first thing you will need to do after you have officially been accepted at our department is to activate your university account. This is the necessary step which will then allow you to access our learning platform Athena (see below) as well as to library resources, printing and scanning etc. After you've activated your account, you will also be able to order a university card. Please note that you can only activate your account a few weeks prior to the start of the semester. More information on the following page:
How to activate your student account
Course registration
Depending on whether you are an exchange student or a master student, course registration will happen in different ways. Check below what applies to your situation.
After they have activated their university account, exchange students will be able to register for their courses themselves. Course registration is done in LADOK and will open one week before the semester starts.
Master students cannot register for their courses themselves. Instead, they will be registered by the administrator in charge of the programme they are admitted to the week before each course is set to start.
Please note that conditionally admitted students who need to provide a copy of their diploma for full admittance must do so by the beginning of the autumn semester at the very lastest and cannot be registered on the programme before that.
Athena, our learning platform
SULaw´s learning platform is called Athena and each of our courses has its own Athena page which you will automatically have access to once you have activated your university account and been registered on the course.
All course-specific communication takes place through Athena and each Athena page is moderated by the course's administrator.
Prior to course enrollment, a preliminary course schedule is published two months before the course is set to start on the course web page. Once students are registered on the course, the detailed course schedule will be available in Athena.
Law courses for exchange students AY 2020-2021
The required course literature is published on the course web page two months before course start. Once the students are registered, they will get access to the rest of the course material in Athena.
Studying with a disability
Stockholm University provides special pedagogical support to students with documented long-term disabilities. The support is based on your individual needs and aims to facilitate your studies. The goal is to give all students the opportunity to study under equal conditions.
Welcome activities
Welcome Activities for international students are organised at the beginning of each semester. Though attendance is optional, we highly recommend that you participate as these activities are designed to assist you, as a new student, to settle into university life at Stockholm University.
Swedish Language Courses
All international students at the Department of Law can attend Swedish language courses offered by the Department of Swedish Language and Multilingualism (Institutionen för svenska och flerspråkighet). These courses are designed specifically for international students and visitors.
Swedish for International Students
Find Us
The Department of Law is located in Building C in Södra Huset on campus Frescati.
Office of International Affairs
The Office of International Affairs at the Department of Law is there to assist all international students with practicalities regarding their studies.
Most of the teaching at the Department of Law is carried out in Södra Huset on campus Frescati. Besides the regular classrooms, the Department of Law also owns the so-called Courtroom (rättegångssalen) where some course activities such as Moot Courts are held. The Courtroom was inaugurated on 17 October 1994 and is equiped with courtroom stands donated by the Stockholm District Court (Stockholms tingsrätt).
Last updated: May 6, 2021
Source: Department name