Study with us
The Department of Law at Stockholm University, or SULaw, is the largest law department in Sweden, both in number of researchers and students. We currently have about 3000 active students, 300 of whom are international students, and you could be one of them too!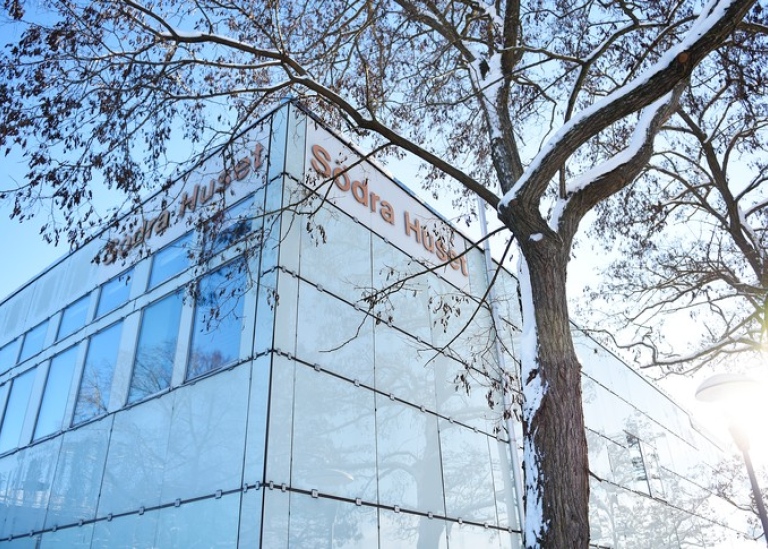 The Faculty of Law, also called Juridicum or SULaw in English, is one of the largest faculties at Stockholm University, and our Swedish Law Programme is the most attractive higher educational programme in Sweden, a fact which we at SULaw are all very proud of!
While the Swedish Law Programme, which lasts 4,5 years, is entirely taught in Swedish, SULaw offers many opportunities to study law in English, both at undergraduate and graduate level.
Whether you choose to join us an international LLM student or as an exchange student, you will get to study law in a stimulating international environment and attend courses taught by both academics and law practitioners.
Why Sweden and SULaw?
Many international students find Sweden attractive as a study destination thanks to its progressist stance. Sweden is an open, equal society, that always ranks high in terms of social progress and general quality of life. As recently as 2020, Sweden ranked 1st in the Good Country Index, which measures what each country on earth contributes to the common good of humanity and the planet.
Stockholm as a capital city is small but very cosmopolitan and lively. It's also very safe and particularly beautiful. Stockholm's closeness to nature is something our international students like about our campus, which is situated in a national city park and surrounded by lakes, forests and meadows, all 15 min from the city center!
Our Department
Academically, international students are drawn to SULaw for its focus on putting theory into practice, which they often feel was lacking from their first cycle law studies. Our students get to practice with group work and moot courts, and also sometimes go on study visits. Stockholm University has a long tradition and successful experiences in international moot competitions, and if you study with us at SULaw for the full academic year (two semesters), you are eligible to be considered for mooting activities.
Swedish expertise in some specific areas of law such as commercial arbitration or intellectual property is also very attractive to students. Our LLM programme in International Commercial Arbitration Law in particular is highly competitive as Stockholm is internationally recognized as a leader in the field of arbitration and home to one of the most active and respected arbitration institutes in the world, the SCC, or Arbitration Institute of the Stockholm Chamber of Commerce, which students on the ICAL programme get to visit.
Finally, through our emphasis on student participation in the learning process, together with informality of the teacher/student relationship which is very much a reflection of Swedish society as a whole, our international students tell us that they feel heard and seen when studying with us, which they find very empowering.
So read more about our programmes and become one of our students too!
Last updated: April 26, 2023
Source: Department of Law