During your studies
Here we have compiled useful information for your studies at the Department of Education. Further down this page you will find more information with links to the general education pages at Stockholm University.
Ladok for students
All your course registrations and study results are reported directly into the Ladok system.
As a student you will find your details in Ladok for students. This is where you usually register for every course that you have been admitted to and sign up for examinations. You can get certificates of your finished courses and much more.
Academic Writing Service
The Academic Writing Service provides English-language support for writing and study skills. We give talks and seminars and offer individual guidance. Our services are available free of charge to all students at Stockholm University.
Read more about the Academic Writing Service
Study from home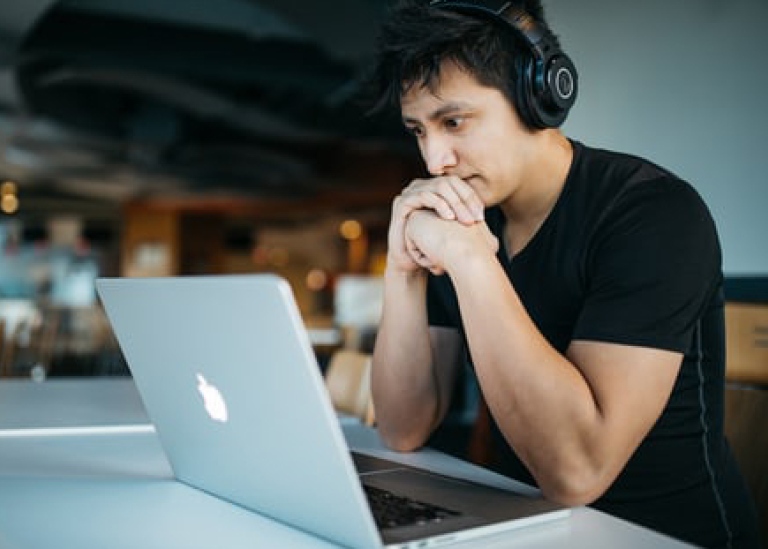 Here you will find tips on tools you can use when you study from home.
Study from home with Athena, Zoom & Office365
Make distance study work - tips from the Academic Writing Service
Dropping a Course and Study Leave
Dropping a course
If for any reason you decide to withdraw from a course that you are registered for, report your withdrawal in Student Ladok.
Click on the course and choose "I no longer wish to attend". Confirm in the next step.
Note that if you withdraw your registration within the first 3 weeks the course is offered, this is considered an early withdrawal which means it is possible to re-apply and be admitted to the same course again through www.universityadmissions.se.
An early withdrawal is not possible if you have completed any exams or assignments as part of the course.
If you do not withdraw from a course within the first three weeks, you can only be re-registered for the course if there is space.
Study Leave
A leave from studies is only available to students who are enrolled in a programme. Taking leave from studies means that you take a break in your studies with the intention of resuming later on. In certain cases, leave from studies can be combined with the right to continue on a specified date. This is referred to as 'leave from studies with a place guarantee' and is only possible if you demonstrate a specific reason. If you are not guaranteed a place, you may resume your studies only if and when there is space available in the programme.
You can read more in the form:

Programme Study Leave (149 Kb)
Student council and Stockholm University's Student Union (SUS)
As a student there are a number of things you can do in order to influence your education. Click on the link below to find out more.
Course administration and study counsellor
You can meet with our study counsellors and receive information and advice concerning:
Admission
Selecting a course or programme
Course or programme content, structure, literature and/or labour market opportunities
Transfering credits from other courses/institutions
Degrees
Special support if you cannot follow regular teaching due to, for example, a physical disability or dyslexia
Information about study abroad opportunities through exchange agreements.
Students are advised to book an appointment by e-mail to be sure that the Study Counsellor is available
Course Administration
Visiting address

Rum 2408

Frescativägen 54
Master's Programme in Education with International and Comparative specialisation and Single Courses.
International Coordinator
Visiting address

Room 1422

Frescativägen 54
Last updated: November 24, 2022
Source: Department of Education