New student
Welcome to the Department of Education! We hope that you will have a successful start and enjoy your studies with us.
Information for students and staff about the coronavirus
Here is the latest information and university positions regarding the corona virus and the pandemic. The information is updated continuously.
Have you been admitted to a course or programme at the Department of Education? Here are some things to keep in mind before you start your course or programme.
How will the pandemic effect my studies?
Teaching during the beginning of the semester will be conducted both on campus and on-line. Information about what applies to your course can be found on the course website, in the schedule and on Athena.
Get vaccinated and stay home if you have symptoms
The Department of Education follows Stockholm University's guidelines for teaching and the Swedish Public Health Agency's recommendations. We care about reducing the risk of spreading the virus and at the same time making teaching available. Stockholm University encourages all students and employees who can to get vaccinated and to get tested if you have symptoms of a respiratory infection.
Information for students and staff about Covid-19
Please stay updated at the Department's and University's websites!
Opening hours in our premises
The department's regular opening hours:
Monday - Friday at 07.30 - 18.30
During Christmas and New Year (December 23 - January 2), the front doors are locked.
Admitted to the Master's Programme in Education with International and Comparative specialisation?
If you applied to the first round for the autumn semester, you don't need to reply to your offer at Universityadmissions.se. Rather, you need only decline your acceptance/conditional acceptance if you decide not to attend. Please email the administrator directly to decline an offer of admissions.
Join our webinar for admitted students to the Master's programme in Education with International and Comparative specialisation.
How to attend the webinar
The webinar will be held via Zoom. You can attend the webinar using your computer or a handheld device. A link to the meeting room and a webinar-specific meeting ID will be sent to admitted students. Contact emma.west@edu.su.se if you have any questions.
Date and time
The webinar will be held in April 2022.
Click here to find out the corresponding local time in your time zone.
Application and admission
In order to begin your studies at Stockholm University, you need to apply for the course or programme you wish to study at:
At Stockholm Universitys website you can find a step-by-step guide on how to apply to a course or programme. Please read the instructions carefully.
The Department of Education's courses and programmes can be found at:
Activate your University Account, University card and Registration
Activate your University Account
One of the first things you should do is to activate your University account to get access to all our IT services. Students without a Swedish personal number will receive a one-time code from the course or programme administrator to activate their student account.
Order your University card
Students residing in Sweden should order a University card, which is used as a library card and for printing on the university printing system, Printomat. The University card can only be mailed to an address within Sweden.
Registration
Single course takers must register themselves online. If you do not register in time and there is a waitlist, your spot will be given to the first person on the waitlist.
Exchange students are registered internally. Please contact your hosting international coordinator whom will contact our departmental international coordinator for further details.
Students in the Master's programme in Education with International and Comparative Specialisation are also registered internally. Registration information is sent directly to students.
If you are a single course taker, click here to register online:
Find your course and schedule
Course information (course description, literature list and schedule) can be found on the course pages in Stockholm University's digital course catalog.
Athena - our learning platform
Stockholm University and the Department of Education uses Athena as a course platform for communication between students and their teachers. You will be able to reach each course site when you have registered and activated your University account. On Athena you'll have access to all information about the course such as schedule, schedule changes, course material and more.
You log into Athena by using your university account.
Please note that to get notification about important information from the course you need to change the settings and activate notification to your email address. You can do that in Settings which you find under your name in the top right corner.
Athena mobile app
Athena has a mobile app that you can use. The name of that app is itslearning. The app is free of charge and you can download it to iPhones and Android-mobiles. To receive notification about important information from the course, you need to change the settings to allow the app to send you notification.
Do you need help with Athena
You will find further instructions in this guide for students:
Get started with Athena (guide for students at Serviceportalen)
Studying with a disability
Stockholm University provides special pedagogical support to students with long-term disabilities. The goal is to give all students the opportunity to study under equal conditions.
More information about studying with a disability
Make sure to also contact your study councellor at the Department of Education if you need extra support during lectures, seminars and examination. Please see contact information at the bottom of this page.
Swedish for International Students
International students may apply for Swedish language training on condition that you are admitted to studies at Stockholm University through an exchange programme or an equivalent agreement (scholarship, doctoral candidate, visiting reseacher).
Welcome activities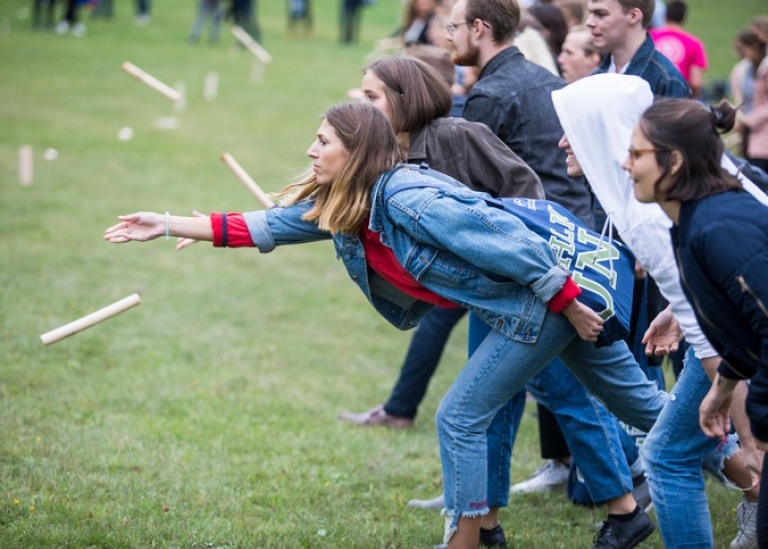 At the start of the semester, welcome activities are arranged, both here at the department and at Stockholm University.
In collaboration with Stockholm University Student Union, Stockholm University organises a series of welcome activities that stretch over a few weeks at the beginning of each semester.
Find us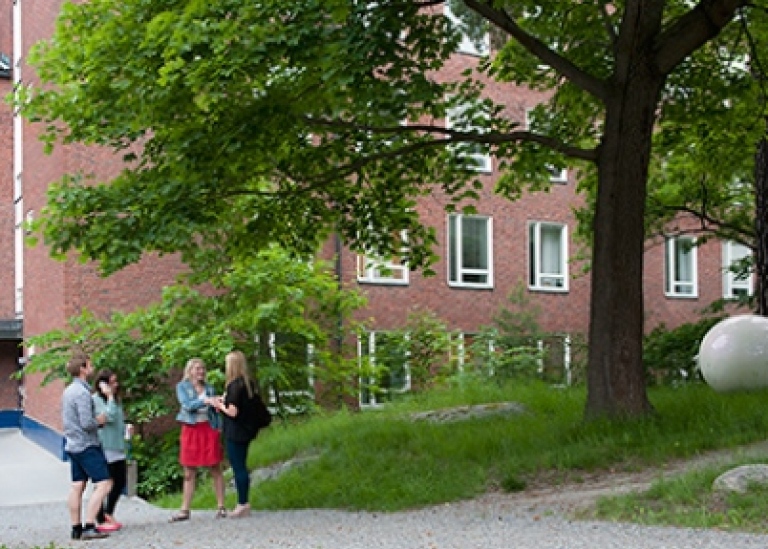 The Department of Education is located at Frescativägen 54, behind the Natural History Museum. Be aware that the signs on campus state address of buildings and not the department name.
Directions to the Department of Education
Course administration and study counsellor
You can meet with our study counsellors and receive information and advice concerning:
Admission
Selecting a course or programme
Course or programme content, structure, literature and/or labour market opportunities
Transfering credits from other courses/institutions
Degrees
Special support if you cannot follow regular teaching due to, for example, a physical disability or dyslexia
Information about study abroad opportunities through exchange agreements.
Students are advised to book an appointment by e-mail to be sure that the Study Counsellor is available

Course Administration
Visiting address

Room 2526

Frescativägen 54
Master's Programme in Education with International and Comparative specialisation, Single courses and Departmental courses at the PhD Level.
International Coordinator
Visiting address

Room 1422

Frescativägen 54
Last updated: December 22, 2021
Source: Department of Education