New student
Welcome to the department - we look forward to welcoming you and hope that you have a great start of term. Below you will find information on what you need to do before your course or programme will begin. 
For students taking single courses - don't forget to register online between August 15th-22nd. If you do not register in time, your place will be given to someone on the waitlist.
For students in the Master's Programme in Education with International and Comparative Specialisation- you will receive information on how to attend a registration session where a programme administrator will register you for the courses.
For exchange students- for courses offered at this department, the course administrator will register you for the course(s).

Activate Your Student Account
For international master's programme students
Upon attending a registration session, the programme administrator will email you a one-time code which you will use to activate your student account.
For exchange students
If the first course you are taking during the autumn term is given at this department, the course administrator will email you a one-time-code what you can use to activate your student account.
For all other international students
You will receive a one-time code from the course administrator before the online registration period begins on August 15th.
For students with a Swedish personal identity number
If you have a Swedish personal identity number, a "personnummer", and have used universityadmissions.se or antagning.se when applying to courses in Sweden, you can activate your account online.
If you are accepted or conditionally accepted into a course or programme at this department on July 12th, be sure to accept the offer no later than July 22nd. Those students whom accept their offer of admission will receive a welcome email that will be sent out in early August. Be sure to read through this information carefully.
Course Description, Literature, and Schedule
To find the course description, literature, and schedule, search for the course in the course catalogue in order to locate the course page:
Registered students with university account
Please log in here to see the schedule for the course(s) you are registered for. When you are logged in, click on "My assembled schedule".
Studying with a disability
You can apply for targeted study support if you have a medically documented long-term disability. A disability is considered long-term if it has been ongoing for at least 6 months and is expected to last. The support is based on your individual needs and the aim is to facilitate your studies. The adjustments should be reasonable with regard to the disability, course requirements, and intended learning outcomes. How you apply for targeted study support differs depending on whether you are attending Stockholm university as a Swedish citizen, as an exchange student or as an international student organizing your studies in Sweden independently.
Athena - learning and collaboration platform
Athena is the platform used for courses at this department (and may other departments at the university). Each course will have its own Athena page and you gain access to the page once you are registered for the course. It can take up to 24 hours from registering in Ladok until you gain access to the Athena page. All course communication takes place in Athena. You will find up-to-date course information, course materials, and course assignment information in Athena.
To gain access to the course page, you must have an active university account and be registered for the course in Ladok. If you have an active student account and have checked that you are registered for the course in Ladok, but don't find the course page in Athena, do contact the course administrator.
Athena mobile app
Athena has a mobile app that you can use. The name of that app is itslearning. The app is free of charge and you can download it to iPhones and Android-mobiles. To receive notification about important information from the course, you need to change the settings to allow the app to send you notification.
Do you need help with Athena
You will find further instructions in this guide for students:
Get started with Athena (guide for students at Serviceportalen)
Early withdrawal from a course
If you are registered for a single course (not an entire programme), you can exercise what is called 'early withdrawal' during the first 3 weeks the course is offered. If you decide to withdraw from your studies early, it is possible to apply and be admitted to the same course again through www.universityadmissions.se. Early withdrawal is not possible if you have already completed any exams or assignments as part of the course.
You can enter the early withdrawal in your student record in Ladok for students .
If you do not withdraw from a course within the first three weeks, you can only be re-registered for the course if there is space.
Applicants on the waiting/reserve list
If there is space in a programme or single course, we will contact you.
Generally, we don't contact applicants off the waiting list until after registration is complete.
For single courses, this would mean after August 22nd.
All matters concerning tuition fees and invoices are handled by the central university administration. The department does not issue invoices nor handles payments.
If you have questions about the tuition fees, email: tuitionfees@su.se
Swedish for International Students
International students may apply for Swedish language training on condition that you are admitted to studies at Stockholm University through an exchange programme or an equivalent agreement (scholarship, doctoral candidate, visiting reseacher).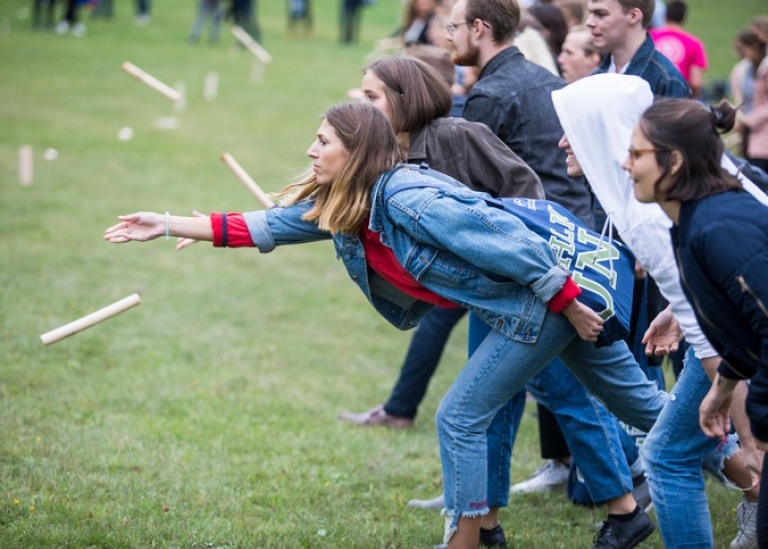 At the start of the semester, welcome activities are arranged, both here at the department and at Stockholm University.
In collaboration with Stockholm University Student Union, Stockholm University organises a series of welcome activities that stretch over a few weeks at the beginning of each semester.
Find us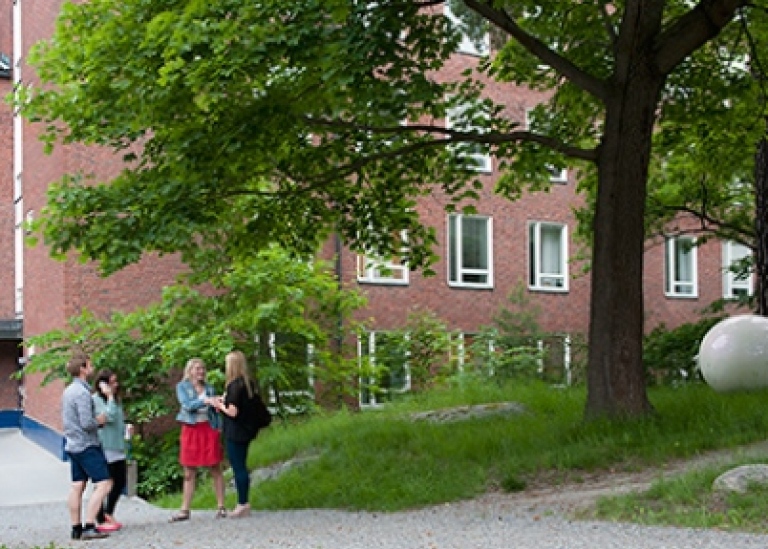 The Department of Education building is located in the northern part of the Frescati campus, behind the Natural History Museum. Our address is Frescativägen 54.
Directions to the Department of Education
Course administration and study counsellor
You can meet with our study counsellors and receive information and advice concerning:
Admission
Selecting a course or programme
Course or programme content, structure, literature and/or labour market opportunities
Transfering credits from other courses/institutions
Degrees
Special support if you cannot follow regular teaching due to, for example, a physical disability or dyslexia
Information about study abroad opportunities through exchange agreements.
Students are advised to book an appointment by e-mail to be sure that the Study Counsellor is available

Course Administration
Visiting address

Rum 2408

Frescativägen 54
Master's Programme in Education with International and Comparative specialisation and Single Courses.
International Coordinator
Visiting address

Room 1422

Frescativägen 54
Last updated: July 13, 2022
Source: Department of Education