About us
The Department of Psychology at Stockholm University embraces the pluralism and width which comes with the subject of psychology and our situation in a major city.
The Department of Psychology is a part of the Faculty for Social Sciences and is one of the largest departments at Stockholm University.
Research is conducted within 6 divisions and in all the major areas of psychology. In 2020 we merged with the Stress Research Institute to further strengthen our research.
Our courses span all levels from undergraduate to PhD and include a psychologist programme, a psychotherapist programme and more.
We have a psychotherapy clinic with two disciplines of psychotherapy. The department comprises over 250 members of staff.
The Department of Psychology in numbers
6 research divisions
3 institutes for research, education and commissioned activities
More than 300 publications a year from our researchers
About 1.200 students every semester on our courses and programmes
A psychotherapy clinic with 4.000 visits annually
More than 250 members of staff
Annual turnover of 220 MKr ($22M)
The department was formed in 1953
In the summer of 2021 the department moved to a completely new campus across the road, in Albano, after 39 years in Frescati Hage.
For many years our researchers have published more than 250 publications annually according to the Digital Scientific Archive at Stockholm University, DiVA. After the integration with the Stress Research Institute the numbers went up to more than 320 publications in 2020 and 2021, despite a drastic reduction of conference papers and posters due to the pandemic.
Our latest publications (Annual Report 2022, in progress)
Stress Research Institute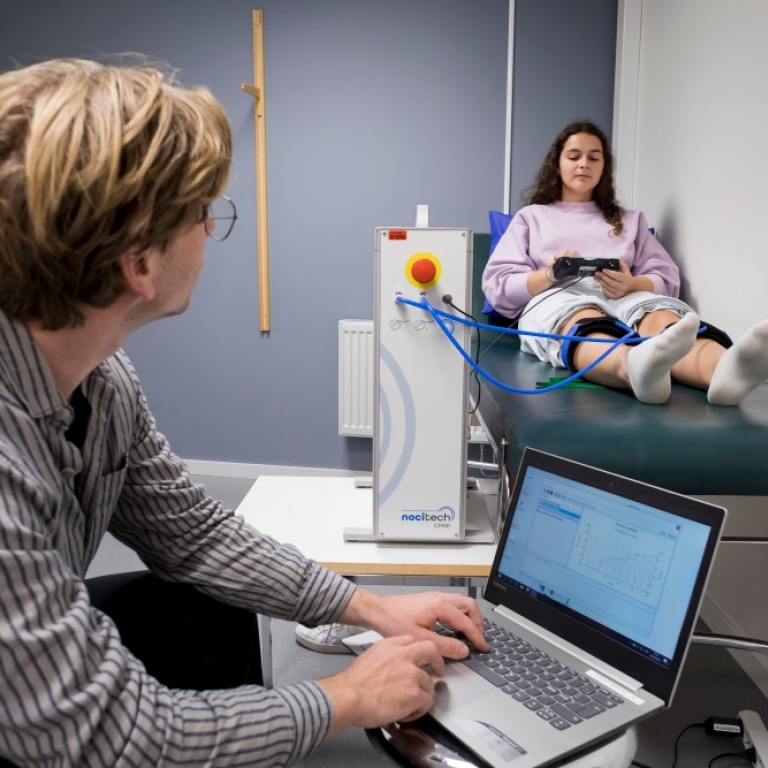 In the Sleep lab. Photo: Jens Olof Lasthein
Through basic and applied research, working across disciplinary and methodological boundaries, the Stress Research Institute studies how individuals and groups are affected by different social environments with particular emphasis on the impacts on health and stress.
Stress, work, health and recovery is a leading research area at Stockholm University.
Stockholm University Psychology Clinic
The Psychology Clinic is a registered care unit at Stockholm University situated at the Department of Psychology, dedicated to both clinical training and clinical psychological research.
At the clinic, approximately 150 students deliver psychotherapy under supervision with about 350 patients every year, as part of the Masters program in clinical psychology (cognitive behavior therapy or psychodynamic therapy).
The clinic accepts patients from the general public. Due to therapy activities in a training context, therapies are delivered in Swedish and clients are required to have Swedish Bank-ID for identification.
For clinical research the clinic can provide not only therapy- and supervision rooms with an integrated video system, but also a secure web-based system for handling of clinical data as well as the integration of tools for doing online therapy.
We have about 1.200 students every semester on our courses and programmes, from bachelor's level to PhD level, and including a 5-year Master of Psychology programme, a Postgraduate Diploma in Psychotherapy programme, specialist's courses and more.
Several of our courses and programmes are among the most attractive in Sweden or at Stockholm University, judging by the number of applications they get. This means that our admitted students have a high academic standard.
Commissioned courses
Through our Institute for Applied Behavioural Science (ITB) the Department of Psychology can offer commissioned courses in many areas of psychology. As a company or an organization you can buy a course for your staff or members to increase their competence in psychological issues. These courses can be as short as one day or as long as a full university course with university credits earned at the end.
Usually these courses are held in Swedish, so for now we only have information in Swedish. Please contact the Head of the Institute for more detailed information about what ITB can do for you.
With the integration of the Stress Research Institute in 2020 we are now more than 250 members of staff. About 40 are full professors, including emeriti, and 50 are PhD students. Around 25 people are in our technical/administrative staff. All others are working with research and education.
With the integration of the Stress Research Institute in 2020 our annual turnover is now around SEK 220 million or about $25M.
Total revenue: SEK 220 million
Government funding: SEK 145 million
Grants (external funding): SEK 70 million
Comissions and other contributions: SEK 5 million
The origin of the Department of Psychology is to be found in the inauguration of the Olof Eneroth professorship at Stockholm University Collage in 1937. David Katz was the first holder of this professorship. At that time the department was called the Department of Education but psychology played a dominant role, and later the name was changed to the Institute of Psychology and Pedagogy.
In 1953 the department split into two separate departments, one of which was the Psychological Institute, later established as the Department of Psychology.
Through its history the department has undergone dynamic development. From humble beginnings it is now one of the largest departments at Stockholm University with over 250 members of staff and about 1.200 students attending our courses and programmes each semester, with revenues of more than SEK 220.000.000 annually.
From a modest start, the psychologist education has developed into a five-year training programme, fulfilling the requirements to become a licensed psychologist. Since 2007 we also have a psychotherapist programme to license to practice psychotherapy. The range of other courses on offer has developed in a similar manner and our students can be found almost everywhere in society: school, work, sports, health, disabled, law enforcement, road safety work, etc.
Research has also grown considerably, both in breadth and depth. Currently, we have six divisions engaged in research, both basic and applied, in all the main areas of psychology.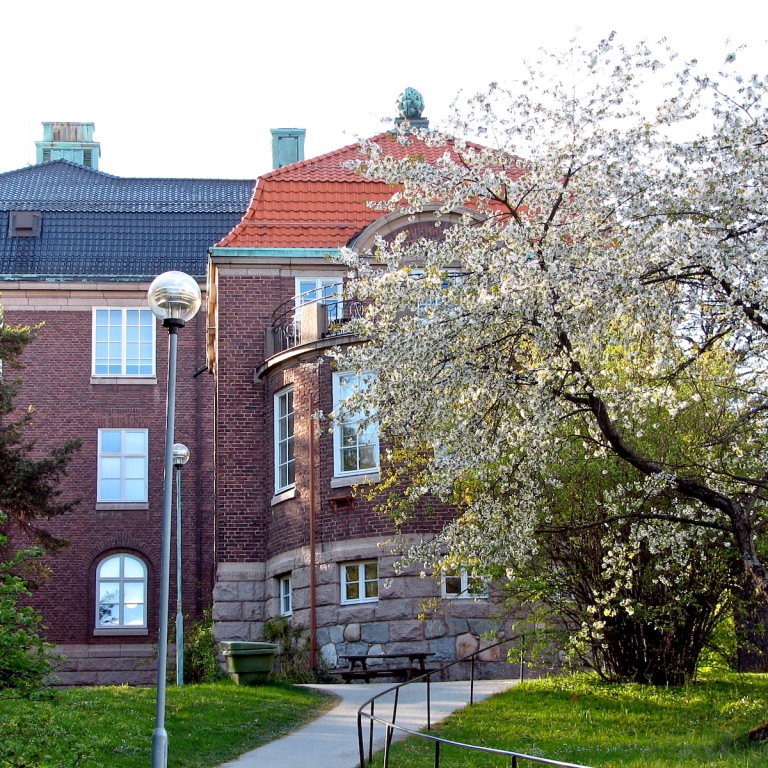 In 1982 the department moved from premises in the city of Stockholm to Frescati Hage near the central campus of Stockholm University, which later became a part of the world's first National City Park.
In 2020 we merged with the Stress Research Institute at Stockholm University.
In the summer of 2021 the Department of Psychology moved to Albano, a newly built campus, half a mile across the street from Frescati Hage.

Olof Eneroth professors
David Katz 1937-1951
Gösta Ekman 1952-1967
David Magnusson 1969-1993
Lars-Göran Nilsson 1994-2016
Since 2016-12-22 Timo Mäntylä is holder of the Eneroth professorship.
Last updated: March 30, 2023
Source: Department of Psychology