Study with us
Education Beyond Business - at Stockholm Business School we educate business students to take more responsible decisions and actions.
We want SBS's students to be prepared to lead the societal changes needed to meet local and global, contemporary and future, challenges - both ecological and societal.
---
Campus Kräftriket
When you arrive on our campus in Kräftriket it is easy to forget that you are still in a capital city with the city centre just minutes away. Here you are greeted by a more familiar and quiet environment with lots of green areas and historical buildings – in combination with an atmosphere full of energy and ambition.
Why Stockholm Business School?
Stockholm University is one of the 200 highest ranked universities in the world and a leading European university in one of the world's most dynamic capitals.
Since 1878, Stockholm University has been characterized by openness and innovation. More than 70 000 undergraduate and Master's students, 1800 doctoral students and over 5000 members of staff make it the largest institution of higher education in Sweden.
Stockholm Business School – Business and Beyond
Stockholm Business School (SBS) is one of the largest departments at Stockholm University. At SBS we equip you with knowledge and skills of business studies while also allowing you to develop a strong sense of self and a deeper understanding of the world around you.
Education beyond business. Our education is interdisciplinary, creative and challenges traditional assumptions.
Global career opportunities. Our education provides a solid platform for a career within international business, NGOs and public sector organisations, in Sweden and abroad.
xperienced faculty. Enjoy the benefits of a highly skilled and experienced faculty who base their courses on the latest within research.
International environment. People of many different nationalities, with contacts throughout the world, contribute to the creation of a highly international atmosphere at SBS.
Unique location. SBS is located in Stockholm, the beautiful capital city of Sweden where tradition meets innovation. We capitalize on our location in one of the largest hubs for business and education in Northern Europe and attract bright minds from all over the world to our picturesque campus in Kräftriket.
Find your way to and around Kräftriket

Kräftiket is part of a national city park and located just next to a bay called Brunnsviken – where you can find a marina, a canoe club and a small beach. In the late 18th century, an Inn opened here which served crayfish caught in the bay, and the whole area came to be named "Kräftriket" (the crayfish kingdom) after the Inn.
Stockholm Business School is located in charming renovated historic buildings dating from 1912. Their red brick fronts give a lot of character to the area and the buildings have heritage status in Sweden.
Meet our students
Meet Dominik, Elia, Olivia and Ben and learn more about what it's like to study at Stockholm Business School.
Meet our teachers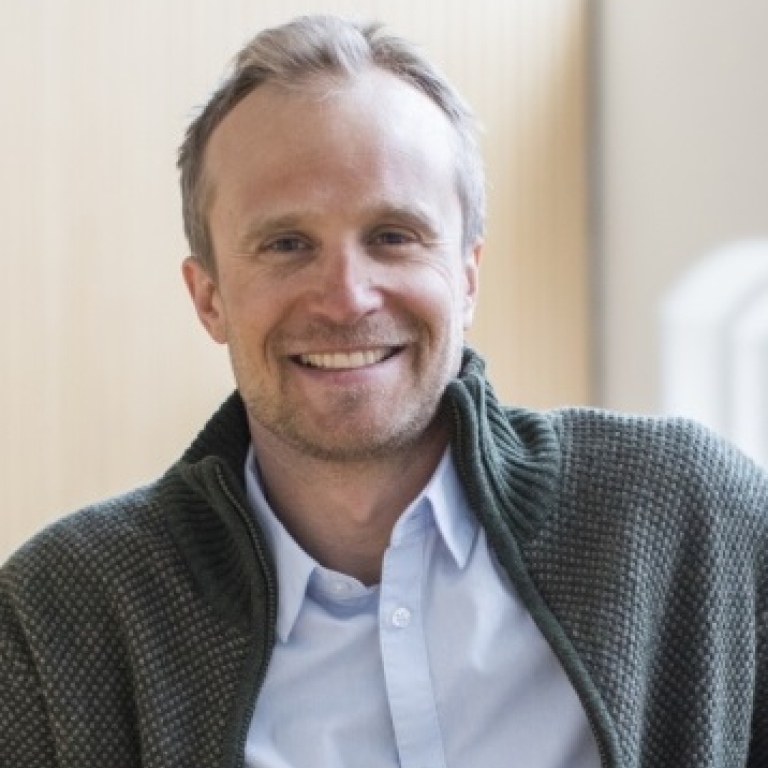 "Teaching is incredibly rewarding and fun. I feel that this is probably where academics like me can make the biggest impact. We are lucky to have really talented students on our master's programme and I continuously learn from them as well."
Read more about Olov Isaksson, Assistant Professor of Operations Management
Student life at Stockholm Business School
Stockholm Business School Student Association, Föreningen Ekonomerna
The International Committee at Stockholm Business School Student Association, Föreningen Ekonomerna, looks after exchange students and organises the Senior Buddy Program. The association consists of a number of committees, mästerier and projects which together form the operational activities. The association is represented by students in several decision-making bodies like the Stockholm Business School board, the undergraduate board and the faculty board. Its Education Committee works to further advance student influence at the School and to ensure that the education is of highest quality.
Read more about Stockholm Business School Student Association
Study in Stockholm
Stockholm offers everything you expect to find in a cosmopolitan city: beautiful architecture, trendy shopping, museums, theatres, night clubs, international food and a music scene that attracts stars nationwide and globally.
On top of that you are met by stunning waterfront views almost wherever you go, as the city is built on fourteen islands.
Here you find more information about Stockholm and admission to Stockholm university, Stockholm Business School.
Academic Advisors
You are very welcome to contact the Academic Advisors if you have questions about courses, grades, examination, applications, prerequisites, selections, admission, roll-calls or credit transfers. The Academic Advirors aim to empower you as students to make well-founded decisions concerning studies and career choices. They must observe professional secrecy.
Last updated: December 14, 2020
Source: SBS