Collaboration
The Department of Culture and Aesthetics is supported by the following foundations:
Vetenskapsrådet
Riksbankens jubileumsfond
Nordforsk
Wenner-Gren-stiftelserna
Sverige-Amerika stiftelsen
STINT
Tjeckiska vetenskapsakademien
Utbildningsdepartementet
Svenska barnboksinstitutet
Kungl. Vitterhetsakademien
Businesses & Organisations
The Department of Culture and Aesthetics collaborates with the following organisations:
Magasin 3
Moderna Museet
Artipelag
Bonniers konsthall
Botkyrka konsthall
ArkDes
Konsthall C
Marabouparken
Östasiatiska museet
Iaspis
Tensta konsthall
NORDIK
Statens kulturråd
Konstnärsnämnden
Stockholms stadsteater
Dramaten
Millesgården
IFTR/FIRT (International Federaton of Theatre Research)
ASTR (American Society for Theatre Research)
SDHS (The Society of Dance History Scholars)
Teatersamlingarna vid Statens musikverk
Musik- och teaterbiblioteket
Musik- och teatermuseet
Kungliga vitterhetsakademien
Drottningholms slottsteater
Drottningholmsteaterns vänner
Dansmuseet
Nordiska teaterforskare
NOFOD Nordiskt forum för dansforskning
Svensk teaterunion ITI
Thielska galleriet
Konserthuset
Operan
Berwaldhallen
MDT
Strindbergs Intima Teater
Colleges and Universities
The Department of Culture and Aesthetics collaborate with the following colleges and universities.
Dans- och cirkushögskolan
Operahögskolan
Södertörns högskola
Stockholms dramatiska högskola
Konstfack
Accelerator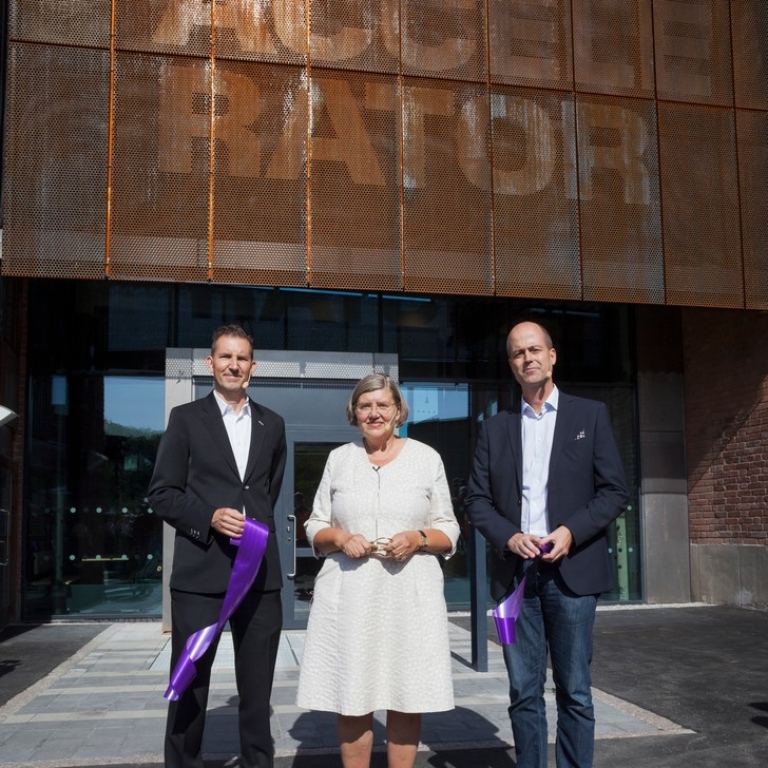 Accelerator is an exhibition space where art, science and societal issues meet. It is part of Stockholm University. The mission of Accelerator is to engage actively with society, producing exhibitions presenting international and Swedish contemporary art.
Accelerator organises a public program of presentations and talks with artists, researchers, students and the general public. Accelerator's programme is driven by an ambition to contribute towards a transparent and empathetic society by opening up opportunities for art to spark discussions and interdisciplinary dialogue.
The International Master's Program in Curating, including Art, Management and Law, at the Department of Culture and Aesthetics, is one of the main initiators of Accelerator, which has become a new public venue for interdisciplinary collaborations between contemporary arts, science and research, that opened on the university campus in 2019.
Curating Art: Navigating Across Borders
A conversation at Accelerator with MA students of the International Masters Program in Curating.
Head of the department
Visiting address

Manne Siegbahnhusen, hus A Rum A 227

Frescativägen 24 E
Communications officer and web manager
Last updated: January 12, 2023
Source: Institutionen för kultur och estetik