New student
Are you a new student at the Department of Geological Sciences? We hope that you will have a successful start and enjoy your studies at our department.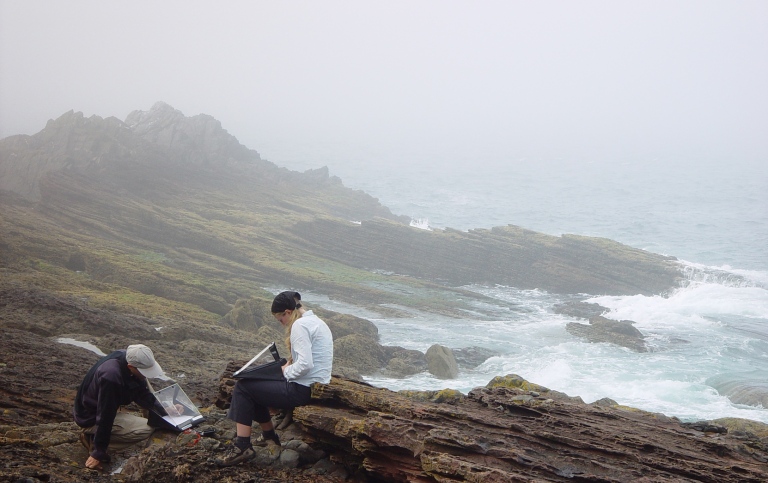 Admission and registration
Admitted
If you have been admitted to a course, wait for further information to come by e-mail from the Department. The information will be sent to the e-mail address you entered on antagning.se.
On reserve
You will be notified by the department if you are on the reserve list. Wait for further information to come by e-mail from the Department. The information will be sent to the e-mail address you entered on antagning.se.
You must have a university account to register.
Deferral of study commencement
I have been admitted but want to postpone my studies – can I apply for deferral?
If there are extenuating circumstances a student admitted to a course or programme may apply for deferral of the commencement of their studies.
Decline your admission
I have been offered a place but would like to decline it. What do I need to do?
It's important that you decline your place as soon as you know you will not be taking that course or programme as this makes the place available to applicants on the waiting list. In that case, you should decline your offer on your pages on Universityadmissions.se.
Registration
You must have an university account to register.
Activate your university account
For international students
To activate your university account you need to visit Infocenter in Studenthuset, where you will recieve a one-time code. By international students we mean exchange students, Erasmus students, master's students etc. Please bring a photo ID or passport!
If you are a distance student and cannot visit Infocenter, please follow the instructions in Serviceportalen:
Activate your university account as a distance student
NOTE! Contact studies@geo.su.se if you don´t have a Swedish personal identity number (personnummer) or if you have a temporary one.
How to register
Go to student.ladok.se.
Click on "Kursregistrering". Check the box beside the course you wish to register for. If you have problems registering, please contact: studies@geo.su.se.
Don't forget to write your name, Swedish personal identity number (personnummer) and the course you want to register for.
University card
University card is your library card and printing/copy card. Unless you're physically on campus you don't need the university card. If you're an international student you can order your card if/when you arrive in Sweden (it can only be sent to an address within Sweden)
You can order your university card after you have activated your university account.
If you lose your card you must block it to prevent others from using it.
Block your old card and order a new one
Your digital tools: Athena, ladok, schedule ...
Here you can find links to systems, tools and services that you might need as a student at Stockhom's University.
Athena is the main collaboration platform for courses at Stockholm University. Please note that a few departments might be using other platforms such as iLearn.
Need help with Athena? There is a videoguide (only in Swedish) at SU:s serviceportal Kom igång med Athena.
You can also use Athena through a mobile app available for both iOS and Android, Athena (itslearning).
Ladok
Is a student registration and grading web service where you can check reported grades and print official transcripts of your study results and a certificate of study registration.
Schedules
Most departments at the university uses the university's scheduling system TimeEdit. Please note that a few departments do not use TimeEdit. Should the schedule you are interested in be unavailable within four weeks prior to the course's introduction, please contact the department in charge.
WiFi (eduroam)
Use your university account to log in to the wireless network.
How to connect to the wireless network
More links at
Course information
Information about the courses can be found on each course page. There you can find the schedule, course literature and who is responsible for the course.
Go to the course and programmes online catalog to find your course/programme
Studying with a disability
Stockholm University provides special pedagogical support to students with documented long-term disabilities.
Here you can read more about common support measures and how to apply for support.
At the Geoscience building there are several elevators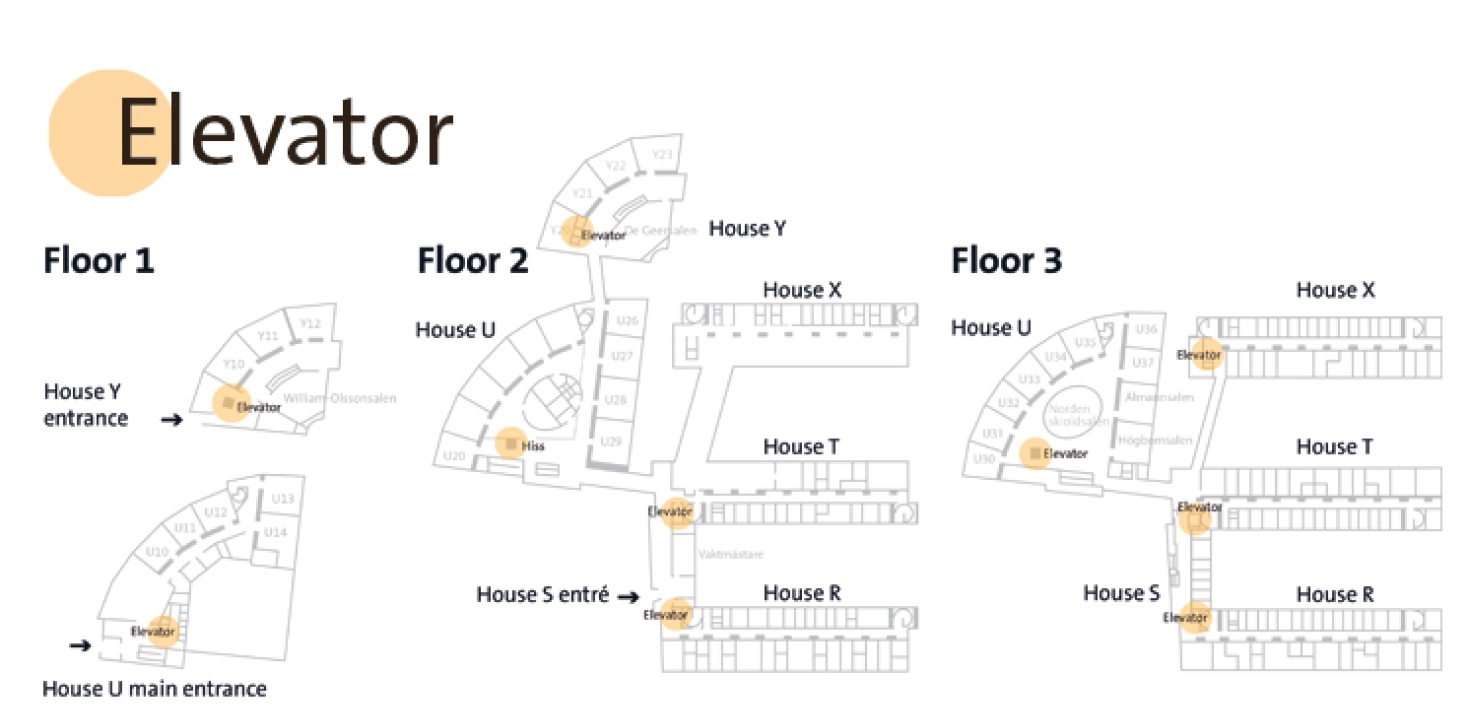 Find your way to us
The Department of Geological Sciences is located at the Geovetenskapens hus, which is about three minutes walk from the metro, buses, and Roslagsbanan.

Campus Frescati och IGV (768 Kb)
Geologklubben is the oldest student society at Stockholm University, founded in 1892.
Geologklubben's goal is to be a place where students can gather ideas for future careers in geoscience, discuss ongoing research, get help with their studies, organize parties, or get a team together for field trips, excursions, activities, etc.
If you would like to join us please write an e-mail to geologklubben@gmail.com
sv-se.facebook.com/Geologklubben
Stockholm University Library is an important resource for students, where you can borrow and order course literature. The library also gives you access to scientific literature, journals and databases, in printed as well as digital format.
At the Libary there are experts who can teach you how to search, select and critically exam scientific resources for your essay or thesis. They also offer advice on how to write and manage references.
In Studenthuset there are plenty of quiet and 'non/semi-quiet' places to study, bookable group rooms, rest rooms and breast feeding rooms (temporarily closed), microwaves where you can heat up your lunch box, and a spacious café which offers student discounts.
More about Studenthuset and Infocenter here
• Sporting activities on campus
Sports and exercise is not only beneficial to your health but can also have a positive effect on your study results. As a student at Stockholm University you have a wide range of sporting activities to choose from.
Read more about different activitie options
Read more about Stockholm Student Health Services
• The Natural Sciences Faculty Club
The Natural Sciences Faculty Club (Naturvetenskapliga Föreningen or NF) is a social organization aiming to provide you with a fun, social student life filled with activities outside the lab and lecture halls.
NF hangs out at Gréens villa (the green villa at Svante Arrhenius väg 10). See our events calendar.
NF also hosts a range of other activities like traditional Swedish student dinners ("sittning"), brewing sessions and traditional Swedish student theatre ("spex"). To find more info about these, check out our website, Facebook page and/or Instagram.
Contact
Student Counsellor
Elisabeth Däcker, elisabeth.dacker@geo.su.se
Web administrator
webmaster@geo.su.se
Last updated: August 10, 2023
Source: Department of Geological Sciences