European Perspectives on Islamic Education and Public Schooling
EVENEMANG
Datum:
03 december 2018 09:00
-
04 december 2018 16:00
Plats:
Bergsmannen, Aula Magna, Stockholm university
International Symposium and book launch at Stockholm university 3-4 December 2018.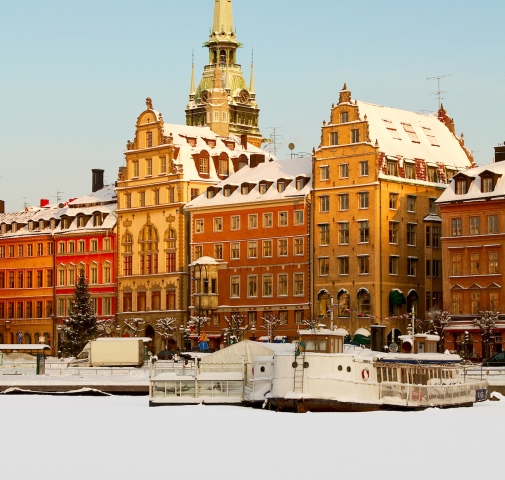 Over the last several years, Islamic religious education (IRE) in Europe has become a topic of intense public debate. People are concerned that the state is doing either too much or too little when it comes to shaping the spiritual beliefs of private citizens. The response to this unease by various European states has ranged from sponsoring to completely forgoing religious education in public schools, with policies varying according to national political culture. In some countries, public schools teach Islam to Muslims as a subject within a broad religious curriculum that affords parents the ability choose their children's religious education; while in others, public schools teach Islam alongside other world religions in courses with a close link to the non-confessional academic study of religions. There are also European countries in which public schools do not teach religion at all, but in which the topic of Islam appears in courses on art, history, and literature. Outside of publicly funded institutions, of course, IRE is taught as a confessional subject in Muslim schools and Mosques as well as by Muslim organizations. Many Muslim students that attend such classes simultaneously attend "mainstream" publicly funded schools as well.
The symposium gathers scholars from 13 European countries who will present their research on the relationship between Islamic education and public schooling.
The symposium will also serve as the book launch of European Perspectives on Islamic Education and Public Schooling.
Find more information about the book launch and the first day of the symposium here: book launch.
Attendance is free of charge but please notify us if you intend to join us on December 3rd so that we can calculate coffee and lunch: register here.
For more information contact: ire-europe.hsd.su
Jenny Berglund, professor in Religious Education
Department of Humanities and Social Sciences Education
Stockholm University
For more information: ire-europe@hsd.su.se
The symposium is funded by Swedish Research Council and Marie Sklodowska Curie Actions, Cofund Project INCA 600398
The program is available for download:

Program 3rd Dec (156 Kb)
9.30

Welcome by Jenny Berglund!

9.45-11.00

'Islamic' Education between State and Community: Frameworks and New Directions

– Farid Panjwani & Ayman Agbaria.

State-Funded Muslim Schools in Ireland: Insights and Perspectives

– Youcef Sai

Teaching Islam and about Islam in the Spanish Public System: The Confessional and the Cultural Approach to a Controversial Heritage

– Elena Arigita

Public School in France: The Place of Islam and Muslim's Languages

– Samim Akgönul

11.00
Coffee
11.30-13.00

Identity Development of the Two First Islamic Primary Schools in the Netherlands

– Bahaeddin Budak, Cok Bakker & Ina ter Avest

Publicly Funded Islamic Education in Bosnia and Herzegovina

– Amina Isanovic Hadziomerovic

Between Old Traditions and New Diversities: Islamic Religious Education in Poland

– Agata S. Nalborczyk & Konrad Pędziwiatr

(Re)discovering One's Religion: Private Islamic Education in Lithuanian Muslim Communities

– Egdūnas Racius

How Secular Educational Policies have Changed the Contents of Religious Education Curricula and Teachers' Training Programmes in Modern Turkey

– Mahmut Zengin

13.00
Lunch
14.00-15.30

A 'Home of Study': A UFO (Unidentified Foreign Object) in the Dutch 'Pedagogic Civil Society'?

– Ina ter Avest

Character and Values Education in English Schools: What Can Private Islamic Faith and State Funded Public Schools Learn from Each Other?

– Farah Ahmed

State Neutrality and Islamic Education in Sweden

– Ailin Abdullah & Jenny Berglund

Traditional Islamic Education and Mainstream Schooling in Contemporary England: Grasping the Nature of the Former and Researching the Relationship and Interaction with the Latter

– Bill Gent

Creating Coherence in Education for British Muslim Pupils

– Karamat Iqbal

Mainstream Secular and Quran-based Islamic Education, Student Perspectives on the Relation between Two Disparate Forms

– Jenny Berglund

15.30
Coffee
16.00-17.00

Official Book launch: European Perspectives on Islamic Education and Public Schooling (Equinox)

Short presentation of the book by the editor professor Jenny Berglund, Stockholm university.

Comment on the book by professor Masooda Bano, University of Oxford.

Questions and discussion.
The program is available for download:

Program 4th december (509 Kb)
09.30-11.00

The Trojan Horse controversy in Birmingham
- Karamat Iqbal

RETOPA (Religious Tolerance and Peace)
- Elena Arigita & Madis Maasing

Islamic Religious Education and the production of Islam as a 'normal' religion in Germany: Outline of a research project
- Carmen Becker

11.00
Coffee
11.30-13.00

Halaqah: Dialogic pedagogy for Muslim Children in Uncertain Times
- Farah Ahmed

Muslims in Poland in the Era of Civilizationism and Unprecedented Politicisation of Islam
- Konrad Pędziwiatr

Religious Education, Islam, and Faculty of Theology in the University of Helsinki - Current perspectives
- Tapani Innanen

13.00
Lunch
14.00-16.00

The content and origin of Polish Muslim Tatars' religious education textbooks - old tradions and new developments

- Agata S. Nalborczyk

Experiencing two traditions of education, report from a London-school project.
- Bill Gent & Jenny Berglund
Senast uppdaterad: 29 november 2018
Sidansvarig: HSD