Invitation to International Conference on Existential Questions in Research and in Education
On behalf of the Department of Applied Educational Science at the Umeå University, the Department of Ethnology, History of Religions and Gender Studies at Stockholm University and the Department of Humanities at the University of Gävle we are delighted to invite you to Sigtuna Foundation for the International Conference on Existential Questions in Research and in Education from 27-29 October 2016.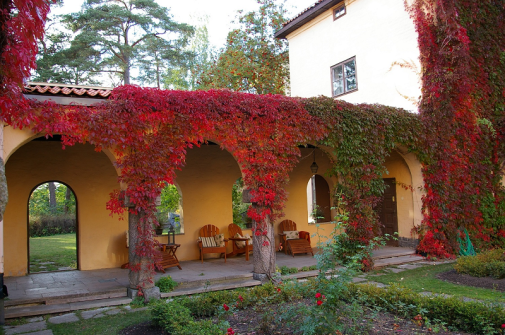 This Conference will bring together researchers and educators who are engaged in studying the role of existential questions in teaching and learning. Based on the 1970s development of Swedish research of a Pedagogy of Existential Issues with Sven Hartman as one of the actors, we want to explore contemporary and possible future research in this field. International contributors include Abby Day, Siebren Miedema, Eva Johansson, Robert Jackson, Gunnar J. Gunnarsson and Maria Szczepska-Pustkowska among others.
We invite you to send a paper proposal for the parallel sessions, for further instructions please download
Practical issues (12 Kb) . The period for abstract submission is between 15/3 and 1/5. We welcome both English and Swedish proposals!
The conference targets the possibilities and potentials of existential issues in education today and in the future. It will investigate what kind of issues and questions preoccupy children and young people of today, and how these issues are addressed in research and education. The societal impact of an existential question approach is observed, including its formative role in shaping the future society.
If you have questions, please contact Geir Skeie geir.skeie@hsd.su.se
Welcome to this international research conference at the Sigtuna Foundation in the city of Sigtuna!
Professor Karin Sporre
Umeå University

Professor Geir Skeie
Stockholm University

Professor Jari Ristiniemi
University of Gävle